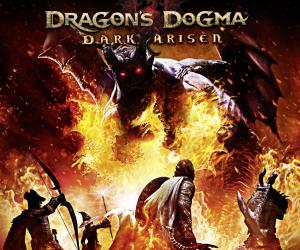 Dragon's Dogma: Dark Arisen is coming to consoles, sooner than you think. The expansion, which was announced last year, will be coming to North America and Europe in April, in the form of a digital release (the game will be available on PSN at launch, with a Summer release touted for Xbox Games on Demand), as well as retail. Basically, the entirety of the original game is here as well as new missions, enemies and a brand new area to kill these new enemies and complete these new missions.
Owners of the original will get "100,000 Rift Crystals, unlimited Ferrystones and the Gransys Armour Pack consisting of six brand new costumes.", upon purchasing Dark Arisen. As well as that, players will be able to export all characters and saved data to this bumper edition of the Capcom published title.
An easier-to-use travel system and what's said to be more intuitive menus, make Dragon's Dogma: Dark Arisen appear to be "Director's Cut" of the game which came out last year.
Dragon's Dogma: Dark Arisen will be released on April 26 in Europe and April 23 in North America for Xbox 360 and PlayStation 3