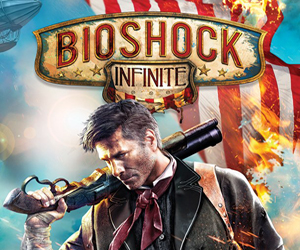 We've just bagged four new hi-res screens of the hugely anticipated next entry into the Bioshock series from Irrational Games.

We all love a good gawp now and then, right? I know I do, especially when it comes to screenshots of games that are as big as Bioshock Infinite, one of 2013's most anticipated games. Ah who am I kidding, it's THE most anticipated game of 2013, officially, according to this show of hands hear at GIAG towers.
With its release still a couple of months away, we will have to make do with whatever developer Irrational Games throws our way, and today they have given us four new screenshots to drool over. All four of them look to have been taken directly from actual gameplay scenarios, so they give a good indication of what we can expect to experience ourselves come March 26th.
Feast your eyes on the gallery of images here my friends, and feel free to let us know what you think in the comments section, below.
[nggallery id=1198]
BioShock Infinite due for release in the UK on March 26th for PS3, Xbox 360 and PC.