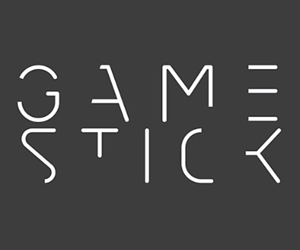 The Kickstarter drive isn't over yet, as the GameStick has proven. The crowd-funding service has become prevalent in the past 12 months and the team over at GameStick have become another Kickstarter success by reaching their cash target of $100,000, within the first 30 hours of the campaign's lifespan.
Similar to the Ouya, GameStick's Kickstarter launched with promises of bringing "The World's Most Portable TV Games Console", to the masses. With nearly 1,500 backers at time of writing, there has been plenty of questions from backers, which PlayJam have been trying to answer. Today, PlayJam CMO Anthony Johnson announced that the console will support XBMC & DNLA;
"While we are shipping as a dedicated games console, we are keen to ensure that users have the ability to hack the device if they so wish and will be providing support for XBMC & DNLA via an optional firmware update in September. We encourage users to hack the device – the time for closed, proprietary systems is ending which bodes well for true innovation".
Supporters flooded to the Kickstarter page just moments after the campaign launched and began pledging. The ´Early Bird´ pledge tier, giving backers the chance to grab themselves a GameStick at a discounted rate, proved so popular that it sold out in a matter of hours resulting in people moving in droves to the next tier. At the time of writing, the average pledge towards GameStick was $98.
Developers have been showing interest in the product, also. Over 300 have registered on GameStick.tv and early access to SDK – with a 30 day premium position on the GameStick's store – is now being offered via a new $500 reward tier on their Kickstarter.
Right now, the GameStick Kickstarter has amassed over $145,000. The console is said to launch in April of this year, which isn't too far off of when Ouya backers should be receiving their little rubik's cube sized games systems. The openness of Android makes these consoles appealing for a large number of people, obviously, but their success can only be measured once they're out on the market. It's going to be interesting, that's for sure.