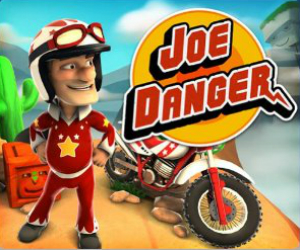 The Joe Danger games on XBLA and PSN gained quite a lot of fans because of their cartoony look and fantastic gameplay. Today, Hello Games has confirmed to CVG that, Joe Danger Touch will be released later this month.
The developer has said that this has been built from the ground up and players will be able to challenge their friends via Game Center. New characters can also be purchased from within the app, or be unlocked by playing the game itself.
Hello Games' Sean Murray spoke with CVG about the game in order to give fans of the series an idea of how the latest instalment plays;
"I don't think Joe Danger Touch feels like anything else I've played. I want it to feel like it could only work on iOS, because we've built it specifically for the device. Towards the end of the game, it gets super difficult, probably more so than the console version. I'm amazed what levels I can handle sometimes, and the subtlety possible with just a touch interface."
Murray also made note that many playtesters had compared Joe Danger Touch to other popular iOS games such as; Jetpack Joyride and Rayman Jungle Run. If the iPhone/iPad game can match up to the might of those aforementioned titles, it's going to be a great accompaniment to the main series on 360 and PS3.