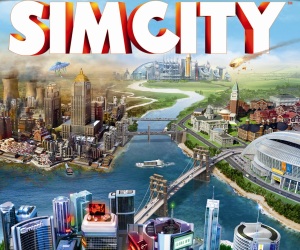 Reboots are the in-thing, nowadays. DmC, Tomb Raider, et al. One of the reboots that excites me the most is SimCity. The series has been stagnant for so long that a refresh was in order and we'll get that in March. But, if you want in on some SimCity prior to release, you can sign up for the beta that EA has just announced.
Running from 5pm GMT on January 25 to 8am on January 28, the SimCity beta will give fans an hour of playtime before many others get a chance to. Anyone who has previously signed up for it is in consideration already, and there are a limited number of openings still there for people who want to sign up. All you have to do is head to SimCity's website and sign up before 2am GMT on January 21. Senior Vice President and General Manager at Maxis Lucy Bradshaw, is understandably pumped to give fans a look at the game;
"It is always an exciting moment to share a game that is still in development with its biggest fans prior to launch. This beta will help the team improve the live service aspects of SimCity to ensure a smooth and user-friendly experience at launch. I want to thank everyone for signing up – we are excited to share one of our most beloved franchises with our fans."
Everything that's been shown so far makes this look like a true return to form for the series. If you don't get to play the beta, don't fret, the wait will be over soon.
SimCity will be released on March 8 in Europe and March 5 in North America for Windows PC. The game will be released at an as-of-yet confirmed date for Mac.