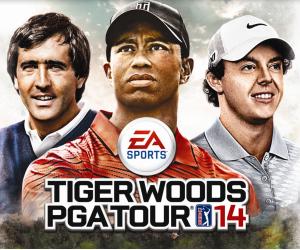 The game may still have his name on it, but ol' Tiger has to share the cover of this year's EA Golfing sim with Seve Ballesteros and Rory McIlroy.
But to be fair, it's more a case of "Past and Present Golf Greats", really. But I'm no golf-knowledge-master, so here's what Seve's brother, Ivan, had to say:
We are very grateful to EA SPORTS for remembering and honoring our dear Seve through this fantastic video game. Not only does this celebrate Seve's great golf accomplishments, it helps raise awareness to the work we are doing at the Seve Ballesteros Foundation for brain cancer research.
The total roster for PGA Tour 14 is over 35 playable characters, including Ben Hogan, Bobby Jones, Jack Nicklaus, Arnold Palmer, Gary Player, Sam Snead and Lee Trevino. There will also be 20 golf course on the disc, era-specific equipment and attire, as well as the all-new inclusions of night golf and the LPGA.
On the North American cover, Arnold Palmer will feature. Here's the UK packshots.
[nggallery id=1249]
Moreover, EA have released 11 new screenshots, which you can see below.
[nggallery id=1250]
Tiger Woods PGA Tour 14 will be released on Xbox 360 and PlayStation on March 28.