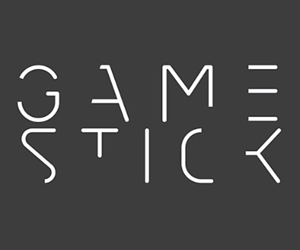 That's what it's being described as, anyway. GameStick is a 2 inch console that runs on the Android platform, as you can see from the video below. The team behind "The World's Most Portable TV Games Console" are aiming to launch the system this April, at a price of $79. It resembles a USB stick that plugs into the HDMI port of your television and comes with a wireless bluetooth controller that syncs with the GameStick, itself. The system will also support other third-party bluetooth controllers.
PlayJam, who are looking to get funding for the product and are spearheads in smart TV gaming, are looking for $100,000 February 1 through Kickstarter. At time of writing, they've accrued nearly $4,000. CEO of PlayJam Jasper Smith is understandably excited about the product and their Kickstarter campaign;
"We are currently in a closed Beta phase of development with a working prototype that our guys are using to test some great games. Next comes the final design stage and live testing of both the controller and the games. We are fortunate to have been able to utilize our existing technology to get us to this point and have preferred manufacturers in place and an existing developer network ready to go. However, to get this project over the line and into full production, we need the support of the backers on Kickstarter."
GameStick will have its own purpose-built online store and the intial line up of games has also been announced; Shadowgun, Dead Trigger, Smash Cops, Cannabalt, Boulder Dash XL, Hungry Shark, Grabatron, Pool Bar, Quiz Climber, Blue Toad Murder Files and MYFC Manager.
Do you think this is something you'd be interested in, or do you think it would contain far too much shovelware to warrant a purchase? Let us know in the comments, below.