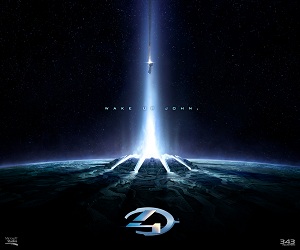 The next major piece of multiplayer downloadable content for Halo 4 has just been announced by Microsoft Game Studios and developers 343 Industries, as the Majestic Map Pack will be coming to Xbox LIVE for purchase from February 25th.
Developed by Certain Affinity, in conjunction with the main Halo 4 team at 343 Industries, the Majestic Map Pack will add three new multiplayer maps to Halo 4, which are largely focused on close quarters action – as demanded by the fans. The pack also brings two new Majestic DLC playlists and will feature new game mode – the Infinity Rumble – which will only be playable by owners of the map pack for a limited time, and is a free-for-all mode where players can earn personal ordnance.
Those three maps are:
Landfall's emphasis is on infantry battles amidst a glittering ocean and a city under siege on a distant world.
Monolith is an open battlefield; a Forerunner monument that exposes you to the naked vacuum of space –and the firepower of opposing teams.
Skyline puts you in the air on a new construction site, and its distinctly industrial surroundings and sky-high locale provides new challenges in confined spaces.
The map pack of course also adds 10 new Achievements worth a total of 250 Gamerscore for players to chase after. The map pack will cost 800 Microsoft Points upon its release, or will be free to those who bought the War Games Map Pass or the Halo 4 Special Edition.
See the announcement trailer below:
Halo 4 is available now exclusively on Xbox 360.