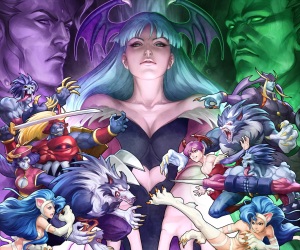 Capcom have confirmed the release date and pricing of Darkstalkers Resurrection, and it's £11.99/1200 Microsoft Points, releasing on March 13th across Europe.
Containing both Night Warriors: Darkstalkers Revenge and Darkstalkers 3, if you've been following our coverage of the game, you'll already know plenty about the game, but just in case, here's a list of previous character reveal videos.
Darkstalkers Resurrection will be released on March 13 for Xbox LIVE Arcade and PlayStation Network.