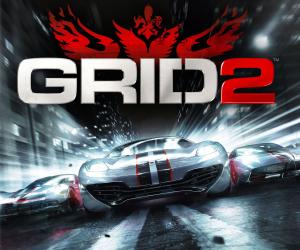 Codemasters have revealed the first ever full-length gameplay trailer on their YouTube Channel for Grid 2.
As you'd expect, the game looks pretty stunning, and is high upon any racing game fan's list in terms of games they are gagging to play. The video shows a selection of the game's locations, including Paris, Barcelona, Chicago, California, and the Red Bull Ring.
GRID 2's Road Racing locations are represented with cars including the BMW E30 M3 Sport Evolution, Ford Mustang Mach 1 and Chevrolet Camaro Z28 RS SS 1970, they race head-to-head on the California Coast. Track Racing is shown at Austria's Red Bull Ring, where the Ariel Atom 3, BAC Mono and KTM X-Bow R go flat out around this historic circuit.

Street Racing, meanwhile, is shown in Paris, as marques including the McLaren MP4-12C, Mercedes Benz SL 65 AMG and Corvette Z06 Centennial Edition tear around the Arc de Triumph. Hot hatches including the Alfa Romeo Giuletta and Ford Focus ST race into the night in Barcelona and stunning cars including the Nissan Skyline GT-R R34 Nismo Z Tune, Pagani Huayra, Koenigsegg Agera R and more charge through Chicago.
Grid 2 will be released on May 31 for Xbox 360, PlayStation 3 and Windows PC.