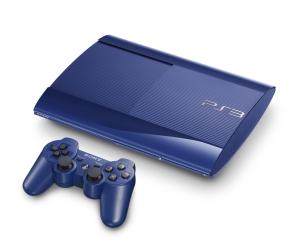 Remember those gorgeous azurite blue and garnet red 500GB super-slim PlayStation 3 consoles that Sony revealed recently? Well, you can buy those, starting tomorrow.
The garnet red one is exclusive to Game, though you can pre-order right now, via this link. The azurite blue model is available at other stores, such as Amazon, for £249.99. It's a hard choice though, because Sony also revealed the limited edition white God of War: Ascension bundle, which does look tasty too.
Whatever choice you make, we've got some new images of the red and blue models for you to take a gander at.
[nggallery id=1303]