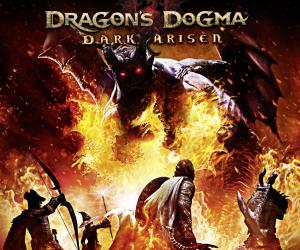 Dragon's Dogma was quite the surprise package, bringing gamers a brand new RPG that was one of the most successful new properties of 2012. Now developers Capcom are putting out a major expansion for the game, entitled Dark Arisen.
This expansion will launch on PlayStation 3 and Xbox 360 as a disc-based release, unlike most DLC packages. The disc will include the dull original game, as well as the Dark Arisen add-on, and will be priced at $39.99/€29.99/£19.99. A digital full-game release of the package is also planned, which will launch at the same time for PlayStation 3, and is expected in the summer on Xbox 360.
The latest trailer takes a look at some of the new enemies who will challenge your skills – with more than twenty-five new varieties of bad guy planned in this add-on – such as a Grim Reaper, some nasty-looking Leeches and a Minotaur:
Beware of the aptly named Death and his trademark scythe, one hit from which will send the Arisen to his grave; be ready to dodge the Eliminator's mighty hammer or extinguish the Pyre Saurian's fiery attacks and be prepared to take on the rest of the enemies that inhabit this blighted realm. Oh, and don't forget to watch out for Maneaters hidden in chests!
Other features planned for the expansion are a massive new underground realm to explore, h a new tier of skills, more than 100 pieces of new equipment,  some new high level weapons and armour sets, 14 new character/Pawn augments, extra tiers of equipment enhancement and more – as well as the option to select the original Japanese voice over for gamers who prefer that option.
See the new trailer below:
Dragon's Dogma: Dark Arisen will be released on April 26 in Europe and April 23 in North America for Xbox 360 and PlayStation 3