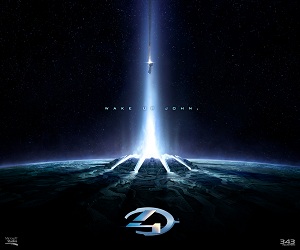 Episode 8 of the Halo 4 add-on Spartan Ops campaign may only have been released earlier this week, but already  343 Industries have put together a new trailer to tease fans in advance of episode 9, which is entitled "Key".
The development team have put together another teaser trailer for this latest episode, as the action heats up with the Spartan Ops series nearing its thrilling conclusion.
In Episode 9: The Office of Naval Intelligence has ordered the assassination of Catherine Halsey, and Sarah Palmer is slated to pull the trigger. Lasky, in an effort to save Halsey's life, sends Fireteam Majestic to stop Palmer. What they discover may be the key to the future of humanity.
This penultimate episode in the Halo 4 Spartan Ops co-operative campaign is due out next week on February 11. Episodes of Spartan Ops go live every monday on Xbox LIVE, and the series will culminate with the tenth installment.
See the trailer for Episode 9 below:
Halo 4 is available now exclusively on Xbox 360.