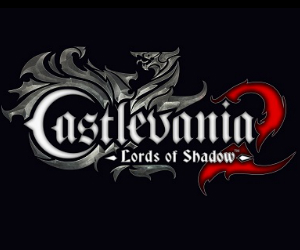 Dave Cox, Castlevania producer, has revealed that Spanish developer Mercury Stream doesn't have enough people to create a Wii U port of Castlevania: Lords of Shadow 2.
The first Castlevania: Lords of Shadow was an Xbox 360 and PS3 action game that contained a rather well thought out story arc.
The 3DS is to play host to part two of the tale with Castlevania: Lords of Shadow – Mirror of Fate, which is rather good as Giag's Mirror of Fate preview tells you here.
What with the story continuing on Nintendo's handheld many assumed that the Wii U would get a share of the story's concluding chapter. This is not the case.
"The reason why we are developing it on PC, PlayStation 3 and Xbox 360 is simply because that's the amount of people we got," says the inexplicably round-faced Mr. Cox in an interview with Eurogamer. "If we want to do a Wii U conversion, that's another 20 people. We just don't have the resources or the budget to do it.
"It's not to say we wouldn't do it, it's to say at this point we don't want to lose focus on what we're doing. We've got a certain way down the line, and it would be a distraction to have to do a port to another system at this point."
Sir Cox recently let slip that the 3DS 'exclusive' may find its way to other consoles in the future, so late ports don't seem like something Mercury Stream are adversed to.
Castlevania: Lords of Shadow 2 will be released in 2013 for Xbox 360, Windows PC and PlayStation 3.