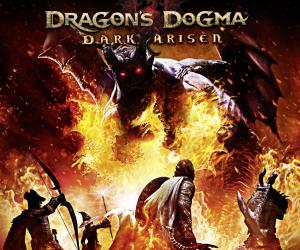 Dark Arisen is the new package – both disc-based or DLC – that is upcoming for Capcom's surprise hit RPG, Dragon's Dogma. The release will include the main game and all of the content from the original Dragon's Dogma – as well as a new underground dungeon world that gamers will be able to fight their way through.
The latest trailer to be released for the game lets us take a look at the Sorcerer class in the game. We get to see some of the high level magic spells that you will be able to cast in the game, and we also get to see some of the new enemies that will populate the underground realm in Dark Arisen, such as the Poisoned Undead, Banshees and the imposing Gold and Silver Knights.
The fact that the package will include the entire original game as well as the add-on is great news, as it will really encourage new players to join the fray – especially when it will only cost the budget price of £19.99 – but what about experienced Dragon's Dogma players? Well thankfully Capcom have confirmed that they will be able to transfer their existing save-game data from their copy of the game, into Dark Arisen, and continue on their epic adventure.
See the new trailer below:
Dragon's Dogma: Dark Arisen will be released on April 26 in Europe and April 23 in North America for Xbox 360 and PlayStation 3.