PlayJam Partner with Pivos to bring XBMC to GameStick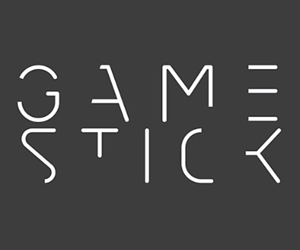 When PlayJam placed their GameStick onto Kickstarter, and the device started to gain traction, there was one thing that people wanted the company to include alongside the games more than anything else; the ability to play other types of media.
The request for the ability to watch video content using PlayJam's GameStick is something that should have been obvious from the start, the entire device is perfect for gamers that do a lot of travelling, allowing them to play games in just about every hotel room in the world. So why not allow them to watch their TV shows too?
PlayJam have announced a partnership with Pivos, the guys behind the Xbox Media Centre (XMBC), to do just that, and when the device is released later this year, it will have full video playing capabilities. Not bad for something that's still going to cost less than £100.
"We are delighted to partner with PlayJam, the visionaries behind the android micro gaming console, GameStick" says Cory Fields, Lead XBMC Project Director at Pivos. "This unique partnership provides us the opportunity toextend our XBMC development beyond its world´s leading media management capability with an established gaming platform."
"This partnership with PlayJam is a catalyst in our vision to deliver a fully customized home media gateway," commented by Jack Chen, Pivos COO. "As one of the core XBMC developer and release teams, this partnership between our companies can help build one of the most dedicated and feature-rich entertainment experiences.
Jasper Smith, CEO of PlayJam concludes, "workingwith Pivos and theXBMC community to integrate a world class media center into GameStick is a major step forward in our ambitions. Likewise, extending the reach of our games platform via XBMC fulfills our underlying goal of accelerating the affordable TV games market. Combining the two is very much the holy grail."