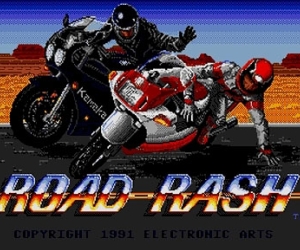 Co-designer and programmer Dan Geisler thinks it's time the classic series was brought back.
If you owned a Mega Drive, 3DO, PlayStation or Saturn then you may have played Road Rash. This series of racing games were as much about beating rivals with your fists then actually beating them on the track.
With the series not receiving an entry since 1999's Road Rash 64, it's clear that the series is practically dead…or is it?
You see, on Reddit (via CVG), an original Road Rash staff member, Dan Geisler revealed that he's ready to work on another entry in the series, and provided there is enough support, a Kickstarter could be initiated to gauge interest and raise funds.
As fans of the classic Mega Drive games, we salute Mr. Geisler, and hope that the opportunity to hit motorcyclists with chains comes our way once more in the near future.
If you watched this week's episode of The Retrocast, you may well be aware of the series, as this week's well-timed episode is all about the original Mega Drive game.