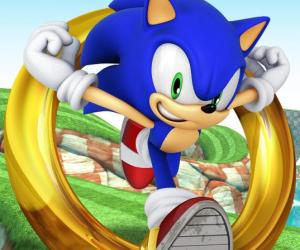 SEGA have sent us word of a new Sonic game for iOS devices. Following on from the success of Sonic Jump, this one is called Sonic Dash and is an endless running game.
Apparently it will be available "soon" and will force Sonic to run (or Dash, sorry) through a frenzied 3D environment, which fans will recognise as the grassy verges of Seaside Hill. You'll be able to challenge your friends (presumably via Game Centre) and see who can get the best times.
And that is actually about it, information wise. No trailers, no screenshots – just these three pieces of art that we've dropped below for you.
Go Sonic!
[nggallery id=1360]
Sonic Dash will be released for iOS devices soon.