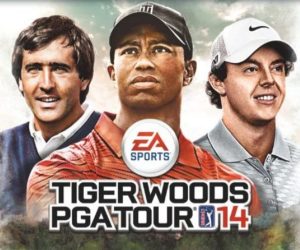 Game: Tiger Woods PGA Tour 14
Developer: EA Tiburon
Publisher: EA Sports
Available on: Xbox 360, PlayStation 3
Reviewed on: PlayStation 3
It's that time of year again when EA start rolling out the annual updates of their established sporting franchises. It's often a field day for the cynics, who are happy to pick fault over the new features or else lament the lack of them but, for a change, the cynics have little to complain about with this incarnation of Tiger Woods PGA Tour. A bevy (yes, bevy) of new features and improvements on established tropes make this entry the biggest package in the series' recent history – but is there more to it than a few new faces and courses to make it worth your money?
Yes, actually. Yes there is.
STORY: Obviously, there's no dedicated story mode in the Tiger Woods series, although my Career Mode tells its own tale of a useless, cack-handed, half-blind try-hard who somehow blagged his way through the new Q-School qualifying mode and into a major golfing championship. It would be heartwarming, if his blond afro wasn't so darn amusing.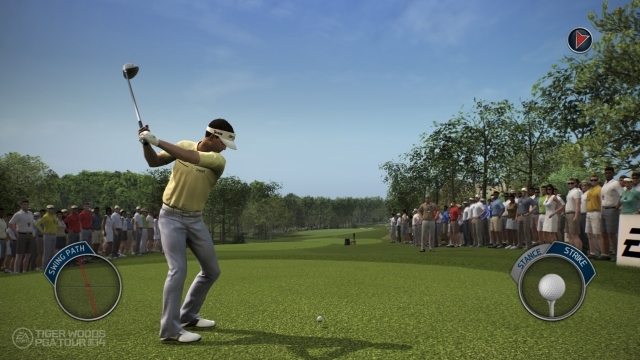 As before, you can choose to play through career mode with Tiger Woods himself or any of the 24 other professional golfers, male or female, included in the roster. Legends of the Majors mode also allows you to replay the careers of some of the sport's most popular and successful individuals from Arnold Palmer and Gary Player, through Seve Ballesteros and Jack Nicklaus all the way back through time to Young Tom Morris, who won his first major in 1868. If you prefer, you can even pit yourself against them and attempt to take them down.
The career mode is more comprehensive than ever this time round, as it's the first time the series has ever featured the Ladies PGA Tour, and all four Men's major championships (that's the Masters, the Open, the US Open, and the PGA Championship), meaning that you can attempt to take your golfer of choice all the way to a Grand Slam win. Also, it's the first time that Tiger Woods PGA Tour has asked that you qualify before entering one of the mainstream tournaments, and requires you finish out the final stage of the infamous Q-School and take part in the Web.com Tour before you can enter the big leagues. In all fairness, passing the Q-School is a lot easier here than it is in real life, and it really acts as a kind of in-at-the-deep-end tutorial and introduction to how the game is played. I managed to pass without a great deal of trouble, and I'm absolutely rubbish, so that should tell you what you need to know. Regardless, it's a great addition that brings the whole experience a little closer to the real thing.
GRAPHICS: There's no question that Tiger Woods 14 is the best-looking entry in the series so far, even though the improvements are minor tweaks rather than graphical leaps forward. What it does have more of than ever before is variety. The Legends of the Majors mode spans the whole of the last century and a half, all the way back to the 1860s, and the courses and clothing of the time are all faithfully recreated. The attention to detail on each course is impressive, and continues to show that EA Tiburon care about each instalment of this series.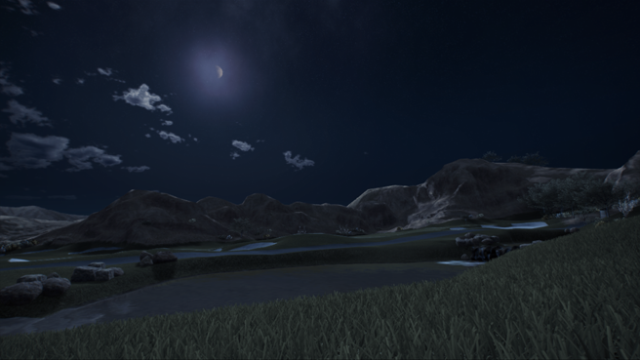 The new "any time, any condition" mode allows EA Tiburon the chance to play around with the engine, showing the courses in driving rain or under the cover of night – and there's something oddly majestic about some of the grander courses when viewed in the moonlight. Character models are as well-considered as always, whether Tiger himself, one of the Legends or your own created avatar.
SOUND: There really isn't much to discuss where the sound direction is concerned here. From that reassuring ting of a well-played tee-off to the crowd reactions and tournament mode colour commentary by Jim Nantz and David Faherty, the sound element is as the same as it has always been. That being the case, it's still mildly soul-destroying when the entire crowd sighs as you go further and further over par when you're already on the putting green. Of course, in contrast, everyone loves being cheered.
GAMEPLAY: While the broader gameplay strokes of the Tiger Woods PGA Tour series remain largely unchanged, there are – as usual – several tweaks to the formula that may or may not make a great difference. While the interface has seen cosmetic adjustments and the swing meter feels a little more precise, the biggest change is that Draw and Fade have a more prominent role in each shot. When you create a new golfer for the first time, you'll be asked whether to specialise them in one or the other. While you had a certain control over such things in past instalments, allowing you a choice means you have more say over how your shots play out, making it easier to compensate for your own shortcomings (for example, I tend to spoon every other shot to the left, so making my golfer a Fade pro gives me a better chance of avoiding the cabbage).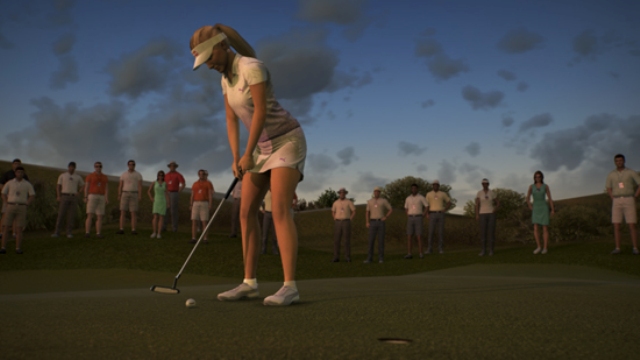 Playing with the controller is probably best for precision, but you can't beat Move (or indeed Kinect if you're of the 360 persuasion) for this type of game. Putting your own swing into it is great if you play golf the old fashioned way (y'know, outdoors) and so much fun, even if the voice commands aren't quite as cool as if you had your own caddy standing beside you to follow your misguided demands for the wrong club. You may still find it tricky to hit the shot as precisely as you want to even with the analogue stick control, and without mulligans it's easy to get frustrated if you're having a bad game and repeatedly cocking it up. The Total Swing Control system is still very difficult to master, but there's not much you can do to eliminate this outside of practice and concentration – so if you're a newbie, prepare for some mild swearing.
Elsewhere whole new elements add something fresh without feeling like a revolution. The aforementioned "night golf" and all-weather play are intriguing little curios that may be removed from the realism of the game, but fit right into Tiger 14's huge and varied grab-bag of modes. Again, you can add pins to your score card that increase your attributes in certain ways, further tweaking your avatar and affording you a much needed boost in several key areas where your game might otherwise be lacking.
Once again, EA Tiburon provide a golf experience that may seem daunting and hugely complicated to newcomers at first, but which soon becomes much easier to understand. The tutorial mode is excellent, and talks you through every area of the game – and if that doesn't help, you can dip into a free-play practice round whenever you like, tweaking the conditions to provide a a decent enough challenge to educate you. Before you know it you're dropping birdies and pars and sinking thirty-yard putts with the best of them. The dynamic skill system helps, of course, earning you what amounts to XP in specific areas when you perform well, improving your golfer's innate abilities as you play. Character customisation extends further through the Pro Shop, where you can buy branded clothes and accessories for your avatar to get them looking the absolute business.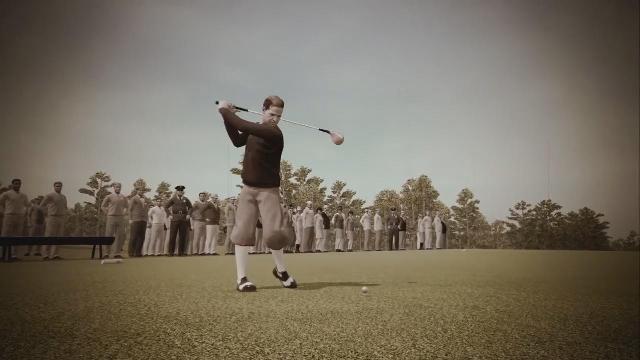 Sadly, the Legacy Mode is absent this time around, so no playing as young Tiger Woods here. Instead, the Legends of the Majors Mode steps in as the novelty spin – and is unsurprisingly very cool. I don't profess to know more than two things about professional golf or its legendary players, but for major fans of the sport there's the opportunity to play against a faithfully recreated Arnold Palmer or Jack Nicklaus (and seven others), complete with their likeness, swing style and course habits. The handful of new, faithfully-represented courses bring the total up to 20, which is, frankly, impressive, and means you won't get bored of seeing the same thing over and over.
Ultimately, the extras may be a bit more significant this year, but this remains a Tiger Woods PGA Tour game through and through and that can only be a good thing. It's the best golfing sim available on any console, and continues to provide the perfect balance of challenge and recreation that we're used to.
MULTIPLAYER: As before, the assortment of multiplayer modes is as impressive as the single player offering, but this time the social element has been ramped up thanks to EA Tiburon upping the number of members per Country Club from 25 to 100! There's also a new shot comparison system that shows the trajectories of up to 24 other shots alongside your own arc so you can measure your ability with the rest of the world. It's kind of cool in a gimmicky way, but will only be of real use to the uber-competitive among you.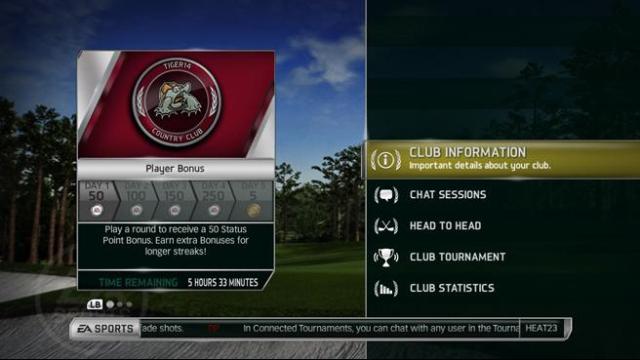 LONGEVITY: Tiger Woods PGA Tour 14 packs a huge amount of content onto one disc. Whether you're playing through all four Men's Major Championships, powering through the LPGA or simply want to experience what it was like to play in a major golf championship 150 years ago, there's a tremendous amount of gaming on offer here and those determined to squeeze every last ounce of fun from Tiger 14 will find enough to keep them occupied for months. Just winning your first Grand Slam will take you long enough, and that's before you even start experimenting with the online modes and the endless appeal of the improved Country Club system.
VERDICT: Some years it wouldn't be unfair to accuse EA of simply rolling out a tweaked version of the last iteration of Tiger Woods. PGA Tour 13 wasn't a major jump up from 12, after all, despite the addition of a few novel twists like the Legacy Mode. Tiger Woods PGA Tour 14, however, feels like a real evolution – though not a revolution, it's fair to say. The Legends of the Majors mode is a great addition to the game, and adds a real reason to play as some of golf's most iconic personalities.
The improved online systems such as Country Club and the shot comparison work really well, and there are more ways to customise and personalise your Career Mode avatar than ever before. Factor in the inclusion of the LPGA and all four Majors and Tiger Woods PGA Tour 14 starts to look like a seriously robust package. There's something here to cater to everyone with even a passing interest in EA's franchise, and as a complete entity it proves once again that this is the best and most comprehensive golf simulator on current consoles. Minor niggles aside, this comes highly recommended as one of the best editions in the history of the series.