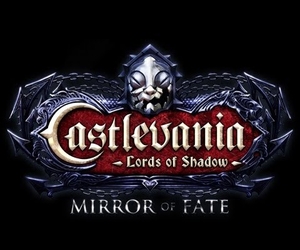 If you're having a bit of trouble with MercurySteam's 3DS debut, you can quit your complaining. Today, Konami has announced that an online strategy portal for Castlevania: Lords of Shadow – Mirror of Fate created by Future Press, is available now. You can check out the beefed up strategy guide online at future-press.com/mof online, or alternatively, you can use the handheld's built in browser.
Among many of the things available to players are a map which shows every single area in the game and one really nice feature is that players can stay spoiler free by flicking through the available upgrades, only revealing select areas at any one time.
There are videos, strategies to defeat enemies, details on the weapons available in-game and breakdowns of the combos gamers can master in Mirror of Fate.Also, when accessing the guide through your 3DS, you can just suspend your game rather than exiting it completely. Another handy feature.
Some of the hardcore Belmont fans may scoff at the idea of help in a Castlevania game, but the reality of it is that there is help out there anyway – YouTube videos, fan-made walkthroughs, etc. This compiles everything in to a one stop shop for those who are stuck.