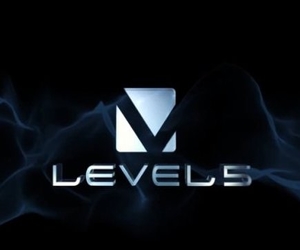 Level-5, the developers behind the Professor Layton series and the recent hit Ni No Kuni, have been working on a project called GUILD02 – where they publish Nintendo eShop games which are directed by famous designers. After several games in this series were announced last year, three more are on their way.
To make the news even better, the first batch of games – which included Liberation Maiden from Suda51, Aero Porter and Crimson Shroud – are currently being discounted to celebrate the news. In the new announcement, Level-5 have confirmed that this second wave of titles – which were previously exclusive to Japan – will be coming to the West.
The three games in this wave are:
THE STARSHIP DAMREY – An adventure/horror/suspense game designed by Kazuya Asano ( Kamaitachi no Yoru (The Night of the Sickle Weasel), TORNEKO: The Last Hope )and written by Takemaru Abiko (Kamaitachi no Yoru (The Night of the Sickle Weasel) , TRICK X LOGIC), known as pioneers of text-based adventure games in Japan.  In the game, players awaken to discover that they are trapped in a Cold Sleep capsule aboard the titular Starship Damrey, with no memory of who they are or how they got there.  With no tutorials, explanations, or hints provided, the game was created with the intent that self-discovery and experimentation be an integral part of the experience. An inconceivable truth awaits those willing to discover it.
BUGS vs. TANKS! – Comcept's Keiji Inafune, whose work on MEGA MAN, Onimusha, and D EAD RISING have brought him international fame and acclaim, introduces BUGS vs. TANKS!, an action shooter set in World War II.  Players will take on the role of a WWII panzer squad that has been shrunk to the size of a bug and find themselves engaged in heated battles against swarms of giant insects as they cling to the hope of returning to normal size. Featuring tanks pulled straight from the history books, players can customize the body, turret, and paint to obliterate the bugs in their own style. In addition, BUGS vs. TANKS!offers co-op missions with up to four friends and the ability to call for friendly cover fire via StreetPass™.
ATTACK OF THE FRIDAY MONSTERS! A TOKYO TALE – Millennium Kitchen's Kaz Ayabe is known for mesmerizing many Japanese fans with his heartwarming stories in the Boku no Natsuyasumi (Summer Holidays 20th Century) series .In ATTACK OF THE FRIDAY MONSTERS! A TOKYO TALE, he introduces for the first time, a Tokyo-life simulation game where players will take the role of a young boy named Sohta who lives where the giant monsters from the TV shows of Japan's 1970s come to life every Friday. In this rustic town of tranquil days and idyllic scenery, there lies a nostalgic tale sure to warm your heart.  ATTACK OF THE FRIDAY MONSTERS! A TOKYO TALE will be the first of Kaz Ayabe's games to be released outside of Japan.
Each of the three games will feature additional bonus content that was not included in the original Japanese release, such as extra scenarios to play through, artwork and illustrations to view, and an exclusive new tank!
See a trailer for the three games below:
Details about North American and European release dates and pricing for each of the titles will be released soon.