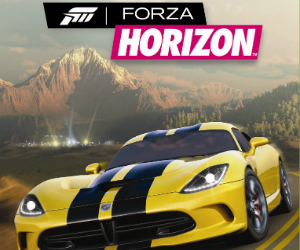 Free download features a thousand new challenges.
It's not every day you get free DLC, but for owners of Forza Horizon – Today is that day.
Playground Games and Turn 10 Studios have generously made available a new piece of downloadable content called the 1000 Club, so called because of the number of challenges this content adds.
But that's not all. The 1000 Club also adds 250 points of Gamescore and two new vehicles:
1956 Ford F100 – The best-looking and most powerful version of Ford's classic workhorse. Maybe it was the new grille, or that wraparound windscreen. Fans of the blue oval had the optional V8, too, which boosted the F100 to a respectable 167 horsepower, plenty of power for a hard-working vehicle. The F100 went through additional revisions after 1953 but, for Ford truck connoisseurs, the 1956 model remains a high point.

1995 RUF CTR2 – In the late 1980s, Ruf made its auspicious debut in the world of high-performance cars with the original RUF CTR. Nearly a decade later, founder Alois Ruf succeeded in one-upping himself with the CTR2. Like a good Hollywood action sequel, the CTR2 featured more of what fans loved about the original – namely incredible performance, thanks to a 3.6 litre, twin turbo-charged flat-six capable of 520 horsepower and a top speed north of 215mph. This kind of performance immediately catapulted the CTR2 into one of the world's most elite performance vehicles, in demand by collectors and speed junkies alike.
The only catch? While most of the challenges can be completed with the game's out-of-box vehicles, some challenges can only be played with downloadable cars from extra car packs or via Forza Horizon's Season Pass. Still, there's a lot you'll be getting for free!
The free Forza Horizon 1000 Club content is available now for Xbox 360.