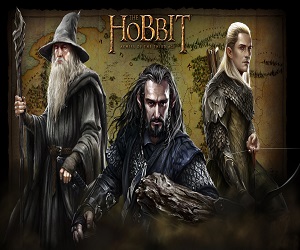 The armies of Elves, Dwarves, and Orcs are growing very fast.Now tell us, who are you leading? The Elves, the Dwarvers, or the Orcs?
Kabam's free-to-play tactical combat allows users to create their own empires of Elves, Dwarves, and Orcs and, at least, one million of you have. Whether it was interacting with Bilbo Baggins himself or imagining your vast army sweeping across Middle-Earth like in the movies, the game even gravitated more than 250,000 new users in one day since its debut on  March 21.
"We're elated that fans of The Hobbit have responded so enthusiastically to The Hobbit: Armies of the Third Age and we're incredibly proud of how the game has performed in such a short time. With our mobile game, The Hobbit: Kingdoms of Middle-earth remaining popular on the iOS and Android charts, The Hobbit Film Trilogy has inspired one of Kabam's hottest mobile game properties to date."
The Hobbit: Armies of the Third Age is available now for Windows PC and mobile devices.