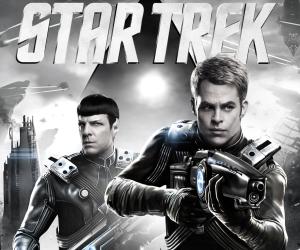 The new film – Into Darkness – may not be released in cinemas for a couple of weeks, but Digital Extremes and Paramount pictures are preparing for take off with Star Trek: The Video Game at retail this Friday.
To mark the impending arrival of the game, the team have put together a dramatic and action-packed launch trailer for the game – which gives players an idea of what to expect from the title. The game will feature a completely original storyline, that bridges the gap somewhat between the first and second films, being set in the interim.
So get ready to step into the iconic shoes of Captain James t. Kirk and Mr Spock, as this co-op adventure is ready to boldly go where no-one has gone before.
See the launch trailer below:
Star Trek: The Video Game will be released on April 26 2013 in Europe and April 23 2013 in North America for Windows PC, Xbox 360 and PlayStation 3.