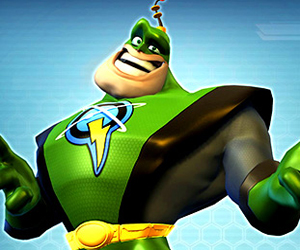 Of all the potential video game movies such as God of War, BioShock, Gears of War, Assassin's Creed and others, I don't think anyone saw this coming. Announced over on the PlayStation Blog, the lombax and robot are getting their own motion picture. Coming to cinemas in 2015, Ratchet & Clank seems like the perfect fit for the big screen.
Sony Computer Entertainment have teamed up with Blockade Entertainment and Rainmaker Entertainment – not exactly Pixar, but Insomniac are involved with the movie's screenplay and character development, so don't be so quick to write it off. Speaking of the screenplay, T.J. Fixman (who has writing credits in all of the recent entries in the series) is looking after the script.
As you can see from the trailer below, James A. Taylor, David Kaye and Jim Ward will all be returning as Ratchet, Clank and Captain Qwark, respectively. In an interview with IGN, Rainmaker president Michael Hefferon has stated that there may also be some celebrity involvement.
Check out the trailer, below.