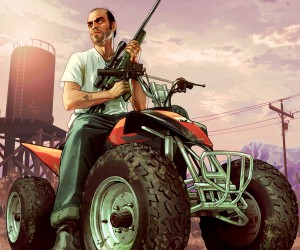 An image on a wall becomes the box art.
Recently, a reddit user spotted that Rockstar Games had begun a mural in Manhattan, New York that looked like it could be the official box art for GTA V.
Surprise, surprise, it is!
Franklin, Michael & Trevor (the game's protagonists) and other bits of art we've seen along the way, all feature on the cover for what is destined to be a massive release. There's nothing ground-breaking in terms of the art as we've seen this panel style from Rockstar in many of the recent GTA games, but it looks nice…I suppose.
You can check out the cover for Grand Theft Auto V, below.
[nggallery id=1413]
Grand Theft Auto will be released on September 17 for Xbox 360 and PlayStation 3