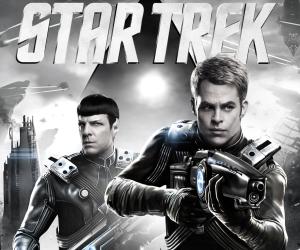 The release of Star Trek: The Video Game is imminent, with the game set to hit retail shelves next Friday. The video shows a variety of the crew who worked on the game, to see how they helped make the title as authentic as possible.
The game features the full cast which featured in the Star Trek film reboot, including the actors Chris Pine, Zachary Quinto, John Cho, Simon Pegg, Zoe Saldana, Karl Urban and Anton Yelchin. The new video shows the actors participating in some of the voice acting sessions for the game, as well as musical composers and producers for the new game, who want to talk about the care and attention that has gone into making the game a fitting tribute to such a  beloved series.
Gamers who pre-order the title will get exclusive access to the "Elite Officer Pack", which includes several exclusive weapons and uniforms for the player to make use of.
See the new video below:
Star Trek: The Video Game will be released on April 26 2013 in Europe and April 23 2013 in North America for Windows PC, Xbox 360 and PlayStation 3.