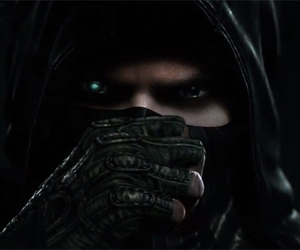 Next-gen game's producer advises that they won't follow Tomb Raider's lead.
In a conversation with Eurogamer, Thief's producer Stephane Roy has revealed that there are currently no plans to offer a competitive multiplayer experience in the long-awaited new instalment of one of the Stealth genre's finest.
The news will please many gamers who are concerned that developers are trying to shoehorn in multiplayer modes into genres and series that have typically been single player only.
To quote Stephane:
We are looking to see if there is maybe a challenge mode with some online component, but I'm going to be very honest with you – our main goal with this team is to give you the best single-player experience, just to bring back this franchise, to convince you we're part of the future and not something holding onto the past. It's really demanding, so I don't want to see my team wasting any energy… I want to see them focusing on that.
Thief was originally announced in 2009, the fourth game in the series after 2004's Thief: Deadly Shadows. This new instalment is scheduled for a 2014 release on PC and next-gen consoles.