We've tackled closures and licensed properties in part one, we've discussed goggles, living-room PCs and the SimCity launch in part two and today, we end with the next-generation.

The big three have all had very different years. Before we tackle either of the two companies that released new consoles this year, we have to look at the topsy-turvy year of the old dog.
Will Anyone Ever Play With U?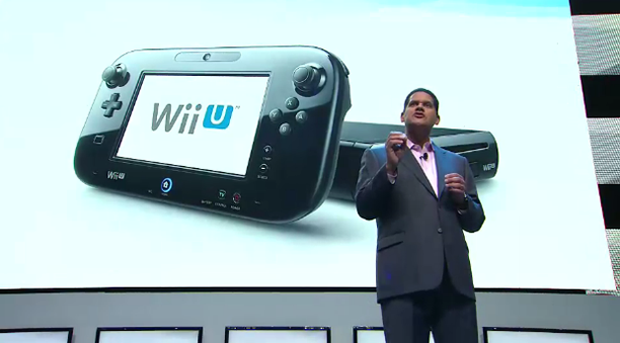 Nintendo has had a peculiar 12 months. They've been patted on the back just as much as they've left people scratching their heads . As of September 30, the Wii U's lifetime sales sit at 3.91 million, which for its first year on the market, isn't quite as illustrious as the Japanese company would've hoped. In the UK alone, the PlayStation 4 outsold the Wii U within 48 hours, while the Xbox One overtook the Wii U in sales within a week, according to Eurogamer.
The lack of software for the console has been its downfall this year, and that situation worsened once numerous publishers stated that they'd no plans to develop for the Wii's successor. One of those publishers was EA, who cancelled plans to release Madden and FIFA  on the system, this year. After speaking to Kotaku and stating that they'd no games in development for the console, they changed their tune a week later and said that they do have things in the works, but not as many as they have planned for both Xbox One and PlayStation 4, as reported by Polygon.
Third party support has been dwindling for Nintendo and some big exclusives such as Rayman Legends became multi-platform titles this year, leaving some Wii U owners debating whether or not their purchase was a sound one.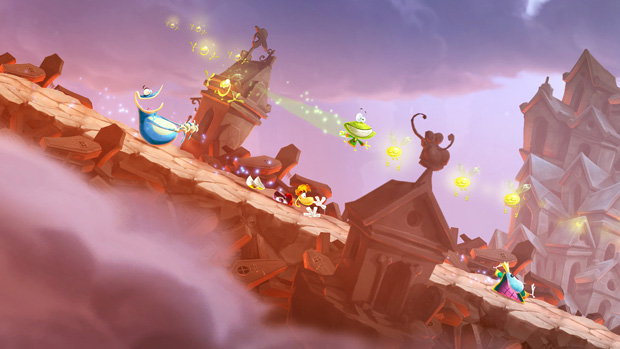 The book is far from closed on this console, though, as critically acclaimed games like the HD remaster of Wind Waker and Mario 3D World have been standouts, and there are some anticipated titles like Mario Kart and Smash Bros to come. They need to come strong in 2014.
On the other hand, many are quick to call the 3DS the true breakout star of 2013. The handheld became the UK's biggest selling system of this calendar year, after it hit 2 million in sales. Fire Emblem, Luigi's Mansion, Pokemon, Zelda and Animal Crossing all pushed the 3DS into the forefront of people's minds.
The Cheer Heard 'Round The World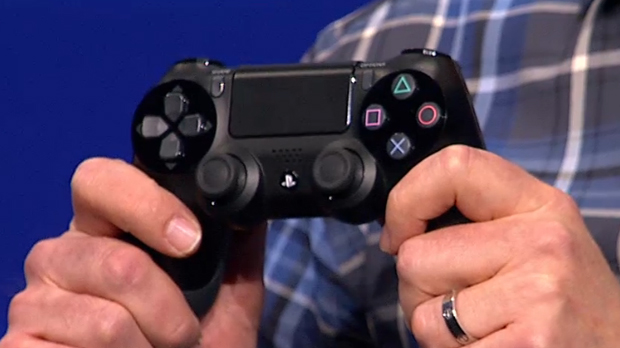 Proverbial shots were fired on a February evening as Sony unveiled the PlayStation 4 to the masses during a live stream event. Even though the whole thing seemed to last for 18 days (it was probably about two hours), everyone appeared to be pretty pleased with what they saw. There was a focus on independent developers, there was a focus on video games in general and there was a focus on producing the best console possible.
Sharing was a concept that was also heavily touted at the PlayStation Meeting 2013 as Sony showed off numerous ways in which gamers could not only play their games, but allow others to watch them play. The controller had this weird touch pad thing on it, there was going to be a new camera and remote play would be standard with PlayStation Vita. The real story of Sony's 2013 came on a June afternoon, though, as a packed room in LA became the scene for one of Electronic Entertainment Expo's most memorable moments, ever.
Microsoft had already announced the launch date and price of their new machine at E3, putting the ball in Sony's court. How would they react to the rather expensive price point of the Xbone and the awful messaging of Microsoft's PR department?
After a decent, yet not Earth shattering display, the clock was ticking and we were nearing the end of Sony's media briefing, but there was time for a few other announcements. Much had been talked about Xbox One being always online and the fact that used games would be blocked on the console. So, out comes Jack Tretton to basically say one simple thing: Your PS4 won't do any of that.
As the crowd whooped and hollered at the announcement of being able to play second hand titles, Tretton's giggling was a delight to see. The fact that the room chanted Sony's name to statements like this is incredible, in hindsight:
"When a gamer buys a PS4 disc, they have the right to use that copy of the game, they can trade in the game at retail, sell it to another person, lend it to a friend, or keep it forever."
As the year rolled on, the playing field levelled a considerable amount and currently, both consoles have garnered favour with different pockets of their fanbase. The launch line-up of PlayStation 4 has left a lot to be desired too, with most exclusives being only fair. It looks like early adopters will have to wait for a bit to justify their purchases, but for that one moment, Jack Tretton became a king and everyone basked in the glory that was Sony.
Xbox 180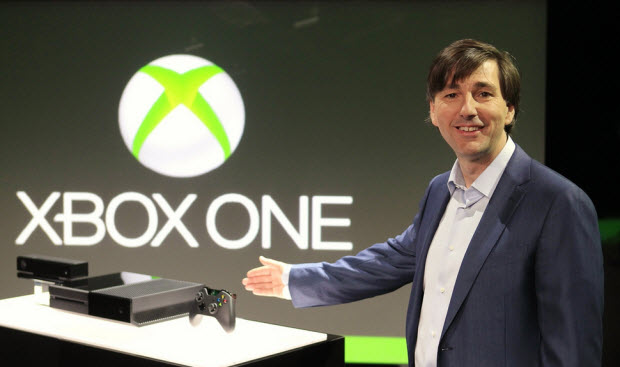 There's no other news story that comes close to this, to be honest. Sure, there has been some jaw-dropping announcements and some head-scratching decisions, but the day Microsoft "did a 180" will be remembered for years to come.
But, we're getting a little ahead of ourselves. Durango, as it was codenamed, was officially revealed in May. Xbox One was said to be your "all-in-one entertainment system". Where people could not only play games, but watch lots and lots and lots and lots of TV, too. From the very moment the console was announced, the focus on television irked gamers that felt they were being forgotten about. There were some game announcements, of course, but snapping and Steven Spielberg appeared to be a bit more important to the folks at Microsoft.
What followed was the equivalent of a man shooting himself in the foot, multiple times over. They said indies couldn't self-publish. They said it was region-locked. They told Kotaku that online check-ins would be required and also told Polygon that connecting was just one of the "potential scenarios".
While all this was going on, people weren't too sure whether used games would be supported by the system. Thankfully, Major Nelson "clarified" the matter in May:
"Over the past few days, we have been reading comments and message boards following the Xbox One announcement. There are a few questions regarding used games. I wanted to clarify and provide this official statement:

The ability to trade in and resell games is important to gamers and to Xbox. Xbox One is designed to support the trade in and resale of games. Reports about our policies for trade in and resale are inaccurate and incomplete. We will disclose more information in the near future."
A loose "clarification", I'm sure you'll agree.
Leading up to E3, Microsoft confirmed some of their policies, regarding their third console. The system would need to be connected to the internet every 24 hours, used games would be playable (but, at the discretion of the publisher), and Kinect won't be watching you all of the time. Xbox One's sharing plan was completely disregarded by people – even though it's very similar to what Steam does now with family sharing — because people were outraged at the always online issue. What if you didn't live in a built up area with a decent broadband connection?
#dealwithit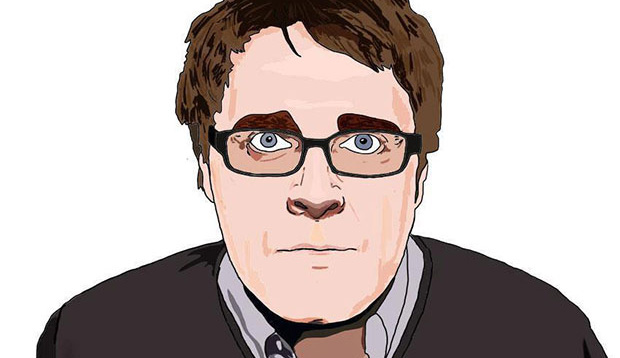 A simple hashtag that made Adam Orth famous. In April, creative director Orth was sacked by Microsoft after engaging in conversations with developers on the potential of an always-online Xbox. This was the quote that turned him into a meme:
"Sorry, I don't get the drama around having an 'always on' console. Every device now is 'always on.' That's the world we live in. #dealwithit"
At E3, Microsoft execs refused to talk to the press and also priced their console a whole $100 more than the competition. Even with Titanfall on the horizon, it was a complete mess and Sony were runaway winners before either console had even launched. Then…in mid-June, the 180 happened.
"Since unveiling our plans for Xbox One, my team and I have heard directly from many of you, read your comments and listened to your feedback. I would like to take the opportunity today to thank you for your assistance in helping us to reshape the future of Xbox One.

You told us how much you loved the flexibility you have today with games delivered on disc. The ability to lend, share, and resell these games at your discretion is of incredible importance to you. Also important to you is the freedom to play offline, for any length of time, anywhere in the world.

So, today I am announcing the following changes to Xbox One and how you can play, share, lend, and resell your games exactly as you do today on Xbox 360."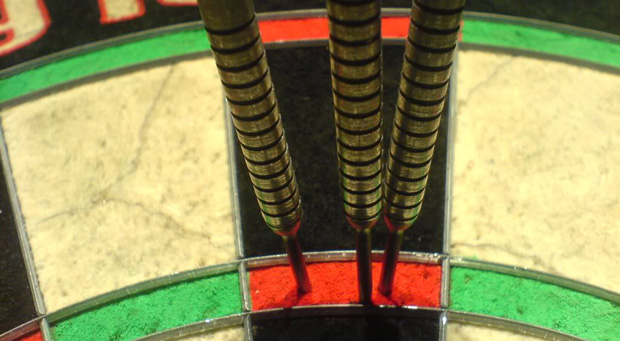 Then President of the Interactive Entertainment Business at Microsoft, Don Mattrick, penned an open letter, describing how a lot of Xbox One's policies would be abolished in favour of giving the people what they want. It was announced that you would now be able to play your games offline, without an internet connection, games wouldn't be region locked and you could also lend/trade game discs as you see fit. News initially broke on Giant Bomb, with Mattrick confirming the DRM reversal, shortly afterward.
A turnaround like this was astounding to watch. Microsoft had done the unthinkable and listened. Now, a lot of that was probably down to the fact that they had to and money was the determining factor, but still, the majority of the public had gotten what they wanted. As the year went on, the ID@Xbox program was announced and Kinect was no longer needed for the console to work. There are rumblings that Microsoft could do a 180 on their 180 with regard some of the Xbox One's features, but as it stands, the console remains what Microsoft promised on that Summer's evening.
2014 will obviously tell a lot when it comes to Microsoft and Sony's latest bits of kit, and the important thing to remember is that games will be the deciding factor. Come March, Titanfall will be released and Xbox One might become the must-get gadget, or Infamous: Second Son could make the PlayStation 4 the only worthwhile system on the market. It's almost impossible to tell at this point.
One thing I do know is that next year will certainly be a hell of a ride.