Xbox Game Pass Core has been announced by Microsoft as a replacement for the most basic tier of Xbox Live Gold membership, which will be happening on September 14th.
Xbox Live Gold has been around for about 20 years now, but with Xbox Game Pass Core you will get a collection of over 25 games for the cost of £6.99 a month, or £49.99 per year. If you're a current XBLG member, you don't actually need to do anything if you're happy with the service going forwards, as it'll automatically update at launch to reflect the new membership name and status.
Here's the list of games that will be part of Xbox Game Pass Core. Note that the Xbox team says there will be new titles added two to three times a year.
There are four plans, total, as per the image below.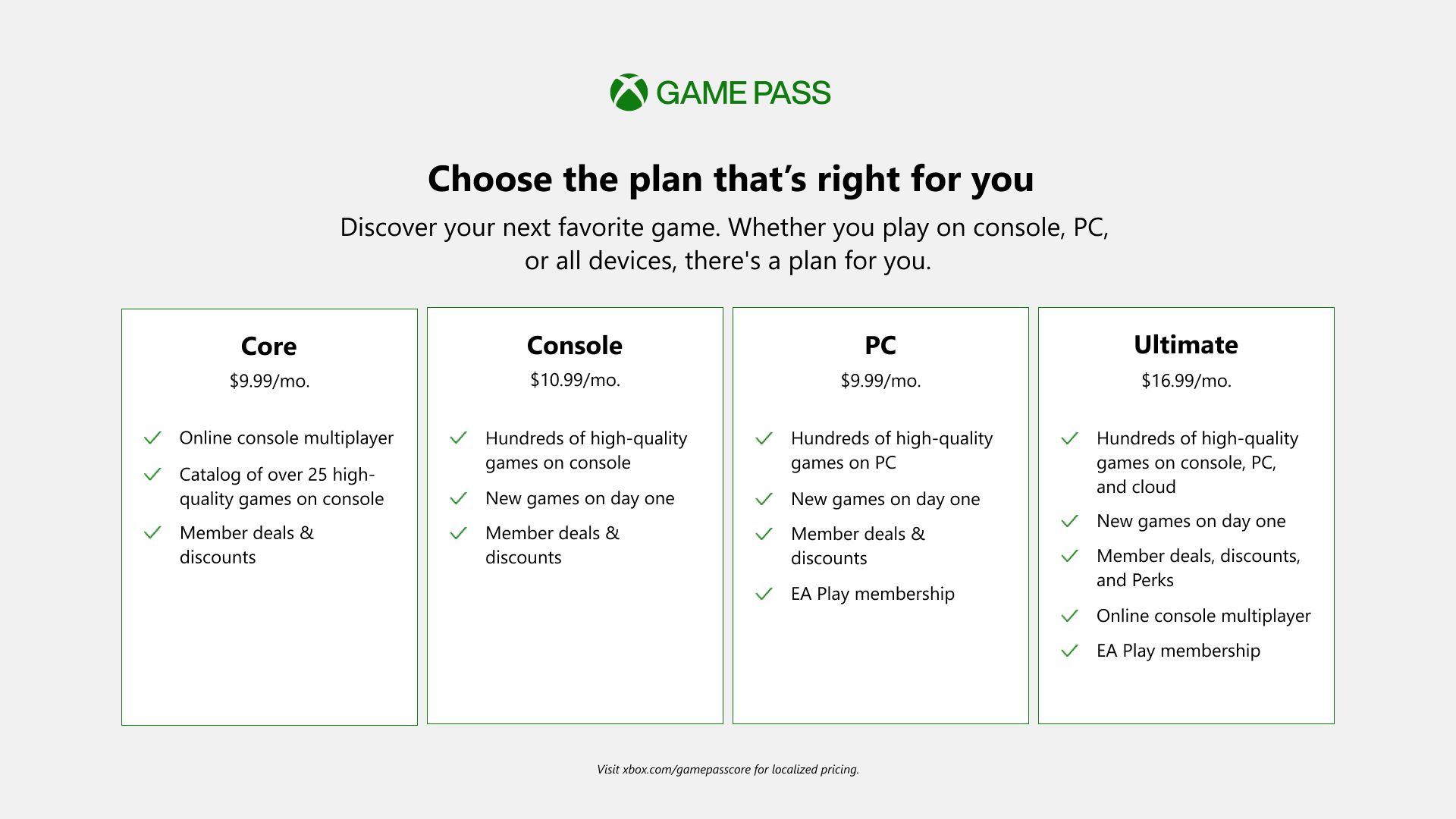 Jerret West, CVP, Gaming Marketing explained on the official blog post, and said: "Thank you to everyone who has been with us since the early days, joined along the way with friends, and now with us in Xbox Game Pass. I'm proud and humbled by the stories we hear about online teammates becoming real-life friends after years playing, or even marriages whose initial spark was ignited in a pre-match lobby. We can't wait to hear more from the community when it launches on September 14, and we'll see you online!".
Here's some quick bullet points for you:
On September 14, Xbox Live Gold members will automatically become Game Pass Core members, with no change in pricing, and have immediate access to a new library of over 25 high-quality games.
Member deals & discounts will also be part of Game Pass Core.
Games with Gold will come to an end on September 1.
Players can continue to access any Xbox One games they previously redeemed through Games with Gold if they remain a Game Pass Core or Game Pass Ultimate member.
Regardless of subscription status, any Xbox 360 titles redeemed via Games with Gold in the past will be kept in a player's library.