With the World Cup excitement in the air, EA have announced that they will be releasing FIFA Ultimate Team: FIFA World Cup as a free update for FIFA 14. Yes, the greatest tournament in the world will be making it's way to FIFA 14, for free, and it will be available on Xbox 360, Xbox One, PlayStation 3, PlayStation 4 and PC.
FIFA 14 Ultimate Team: World Cup, a separate mode within FIFA Ultimate Team (FUT), lets players build their ultimate squad of players from all 32 National Teams attending this summer's tournament in Brazil. FUT World Cup features all 32 National Team crests, National Team kits, the official adidas® Brazuca match ball, the Estadio do Maracana, and all-new look and feel within FIFA 14 Ultimate Team.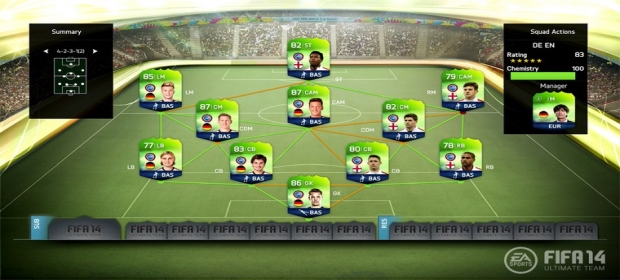 Yes, fans of the national tournament and FIFA Ultimate Team can get excited about this upcoming mode. Each player will start off with a starter pack, featuring players, badges and kits for you to use in either single player or online tournaments. Each FUT World Cup pack will contain a free gold pack to use outside of that mode. This new mode will be coming to all consoles and PC on May 29th. Get excited.