While FIFA 14 still hasn't run it's course just yet, it is hard not to get excited about the next installment in the series and what new features it will bring. FIFA 14 was such an excellent game, for the most part, and one can only wonder how EA plan on improving such an impressive attempt, or where would they even begin to think of what to change. Well, here at God is a Geek, we thought we would share what we, and others, feel is in need of a change.
The biggest complaint many people have with FIFA is the AI's defence. There have been many, many times where we found ourselves ahead in a match, only to lose the game because of sloppy defending by the AI. Sure if we go for a slide tackle, miss, and leave a striker open, that is our fault, but when the defenders leave an opposing player open – it is not your fault. The AI needs to be smarter than it is. A defender shouldn't stand between two attacking players running towards the goal – They should be either marking the open player, or the man on the ball. This is how (what people refer to as) "sweaty goals" happen. It happens more than it should and when it costs you games, that you thought you had won, it can be extremely infuriating.
Another AI gripe that severely annoys many is when a player passes a ball to their teammate only for them to stand there and wait for the ball to come to their feet. Those players receiving the ball should be running towards it because what happens when they stand there, waiting, is an opposing can swoop in a steal the ball. Interceptions happen in football, but players that stand still, when there is a danger that they could be intercepted, does not happen.
Stamina should have more effects than it does. As the game goes on, players do become more tired, therefore they can't sprint for as long as they could at the start of the match. However, sprinting ability is not the only feat that decreases as the game progresses. Along with the sprinting, the class of a player takes an equal dip. You won't find anyone with an equal amount of precision when pulling of a fancy move, whether it be a back heel pass or a skill move – In the 85th minute, it is going to be a lot harder than it would be at the start. This would make the game feel more like a drag to the finish at the end, and in that, more realistic.
A great party mode that is missing from FIFA is the ability to make custom squads. If a few friends are around and want to create their own team to play with, they should be able to without the hassle of having to transfer every single player to a team and then back when they want to. A slot for custom squads would be very ideal and add a bit of fun, instead of the usual Real Madrid vs Bayern Munich that seems to be happening all over.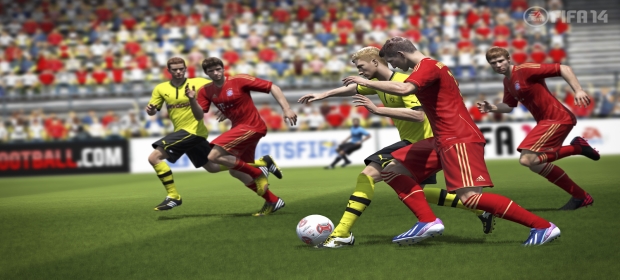 A fun new feature would be the addition of legends and old squads, and not just in FIFA Ultimate Team. It would tie in with the custom squads. Who doesn't want to play as the Arsenal invincibles from 03/04 with Thierry Henry, Robert Pires and Patrick Vieira, or as the Champions League winning Real Madrid team with Figo, Raul and Zidane, even United with van Nistelrooy, Keane and Beckham? In a similar vein of what NBA 2K does with the 97/98/99 classic Bulls and Lakers teams, etc, FIFA could take a leaf out of their book and pick some classic squads, or maybe even have them as DLC options.
As for career mode, it would be a nice addition to have an arena for your pro to train or similar to the online pro mode where you can play with others to boost your stats. When it comes to Manager Mode in career, the transfers seem a little all over the place sometimes with completely baffling transfers during the window. Nothing too major, but it would be nice if these were tweaked a small bit.
Overall, FIFA 14 is already a wonderful game. With FIFA 15 around the corner, it is only a few small creases in need of ironing to be the greatest football simulation game to ever exist. The one that definitely needs work is the AI when it comes to defending – No matter what mode you may be in, that can ruin any one of them. The fun features that could be added would bring a new dynamic into the game and give the player a little more playability to an already addictive game. Hopefully EA have looked at these, or at least some, and FIFA 15 will be the game football fans have been craving. It's only a few months away now, so here's hoping! Let us know what features you would like to see in the upcoming game by either tweeting us @GodisaGeek or in the comments section, down below.