As you may have noticed the SMITE World Championships concluded over the weekend with eight of the best SMITE teams battling it out for a mammoth prize pool. Now Hi-Rez has released some figures from the event, which make for some interesting reading.
In total over a million people watched the SMITE Twitch stream on the final day of competition with that number rising to a total of almost 2.9million across the entire weekend.
Event Spoilers Below.
The best of five finals initially looked like it would be a easy win for Cognitive Prime as they took the first two games easily to force match point against Titan. However a thrilling turn around (and some incredible matches) saw Titan level the playing field to 2-2 meaning that one game would decide who took home $1,306,130 and who would be left with $522,452.
Cog Prime ended up taking the final game, and was presented with the impressive trophy on stage.
Elsewhere Cognitive Red and SK Gaming won $391,839 and $261,226 for third and fourth places, respectively while the bottom 4 teams each took home $32,653. Just incase reading numbers isn't your thing a handy infographic has been added below so you can look at all that but in nice colours.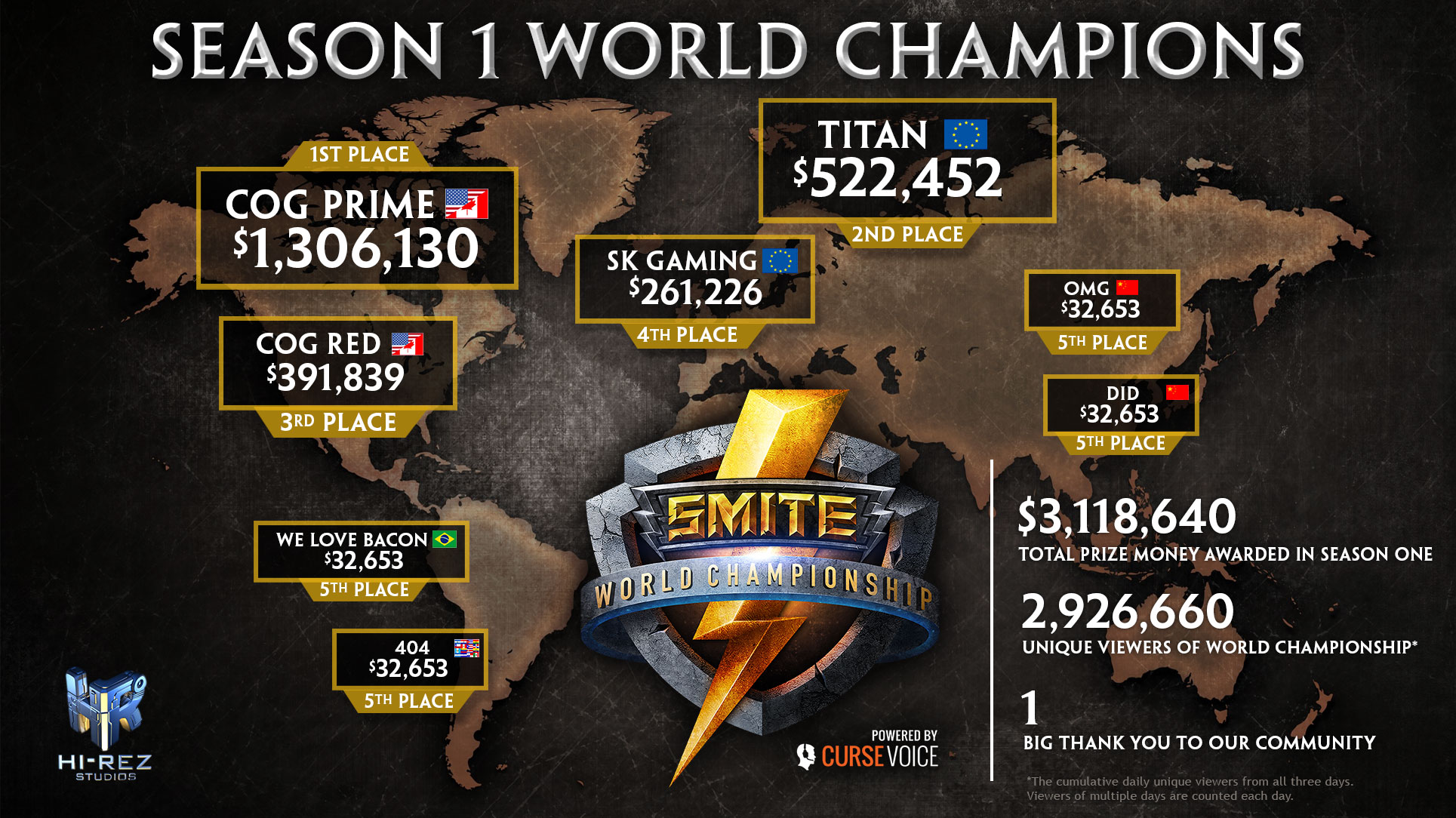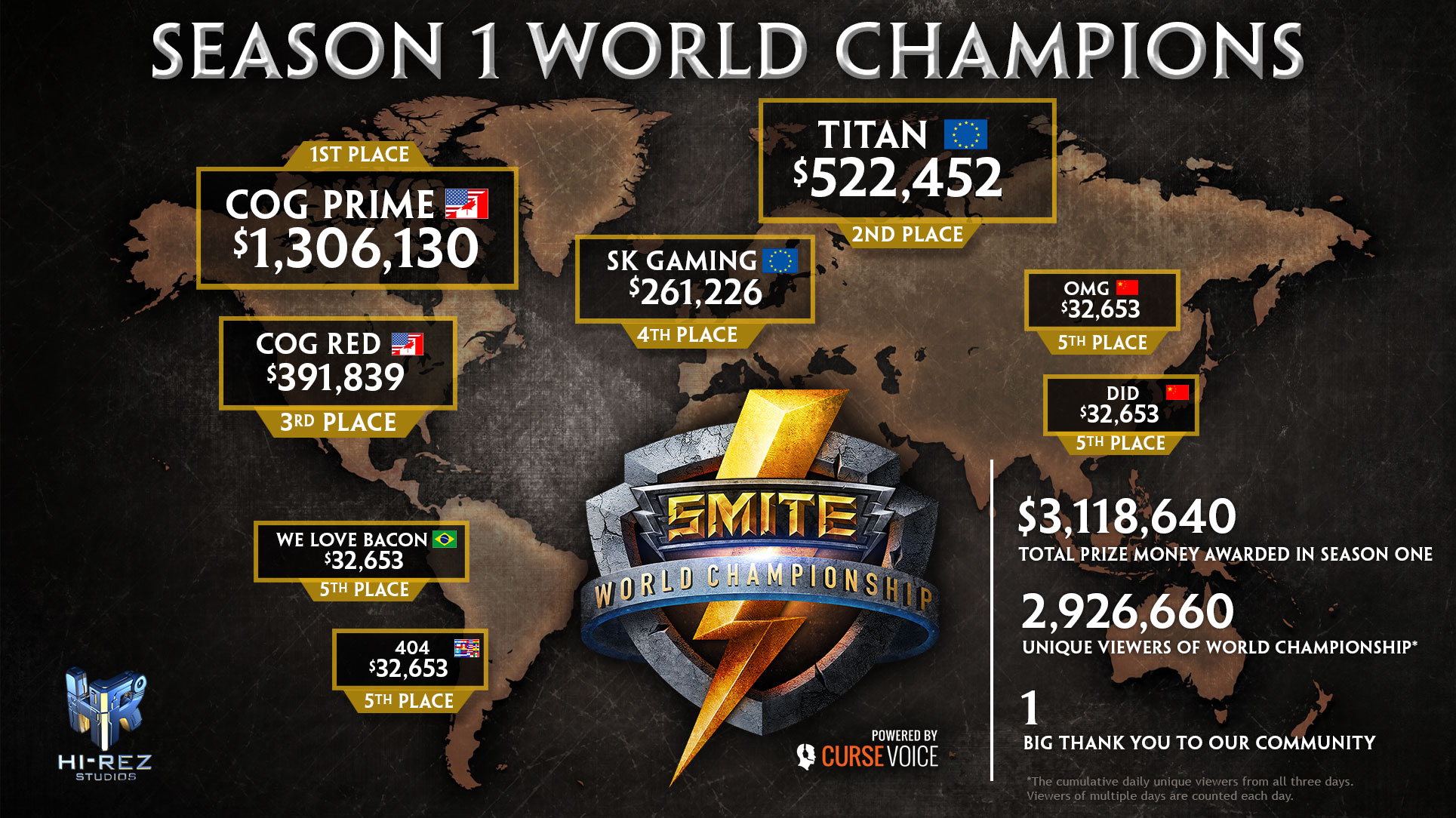 Hi-Rez has also announced that over 170,000 players have registered for the just announced SMITE Xbox One Beta. The full SMITE experience will launch on Xbox One at some point this year and you can check out the dev diary below for more information on the Xbox version.
Season 2 of SMITE is about to kick off, so now is the perfect time to jump in a see what all the fuss is about.