NIS America has localised and released so many great games over the last few years. We saw the rise of Danganronpa last year, and any fan of strategy RPGs knows about Disgaea. I had the pleasure of talking to the Director of Localisation, Yoko Nishikawa and the Assistant Producer and Marketing & PR Manager, Alan Costa, about NIS America's games and more.
"htoL#NiQ: The Firefly Diary" (that's its full title, seriously) is a very unique game and something I didn't expect NISA to localise at all. According to Alan, there's an interesting story about what led to the game being developed and localized. "The Firefly Diary is from our parent company, Nippon Ichi Software. There is a lot of young talent at the head office and in order to foster that, President Souhei Niikawa created something called "Internal Indies." The staff broke up into small groups and created their own small game plans and then showed them to everyone in the office. There was an internal vote and the winner of that contest The Firefly Diary. We really appreciated the dark aspects of the game and spirit in which it was made. We felt that it was definitely something NISA fans would enjoy."
NISA also looks for specific things in games released in Japan. Games need to offer something special to be localised. "We always have our antenna up for games that are coming out in Japan," Alan explains. "We specifically look for games that are uniquely Japanese and offer players a special experience – whether that be through gameplay, story, art or atmosphere. If we feel a game lives up to our standards in those areas, we try for it whether it's an established IP or something brand new."
Japan had both Danganronpa: Trigger Happy Havoc and Goodbye Despair released together as a single retail game. We in the West got to play them one at a time with a gap between both releases. Alan says, "We wanted to test fan reaction when we first brought out Danganronpa: Trigger Happy Havoc. Fan reaction was very positive, to say the least, and that fan enthusiasm made the decision to bring over Danganronpa 2: Goodbye Despair quick and painless."
Danganronpa also introduced us all to Monokuma and his despair. Unlike in Persona 4 where Kuma became Teddie, NISA decided to stick with Monokuma as the name. "We did actually come up with an English name at first, but we ended up sticking to Monokuma, mainly to respect the wish of the original creators to do so," Yoko tells me. "It wasn't hard to agree with them to stick to it, since the name is original and unique enough that it stands out, but it's also easy to say and remember. I think staying consistent between regions was the best decision we made, because the character has become so popular and known worldwide as Monokuma."
On the quality of voice acting drastically improving from Danganronpa 1 to 2, Yoko said that they are always looking to improve and learn with every new release. "It makes me happy when someone recognises our effort. When working on a sequel, compared to when working on a brand new IP, there are usually more reference materials, knowledge, and a better grasp of the series within the team, so that helps a lot. The theme and feel of the title is already developed from the start, so the team is able to focus on building on that and making improvements, rather than working on establishing everything from the ground up."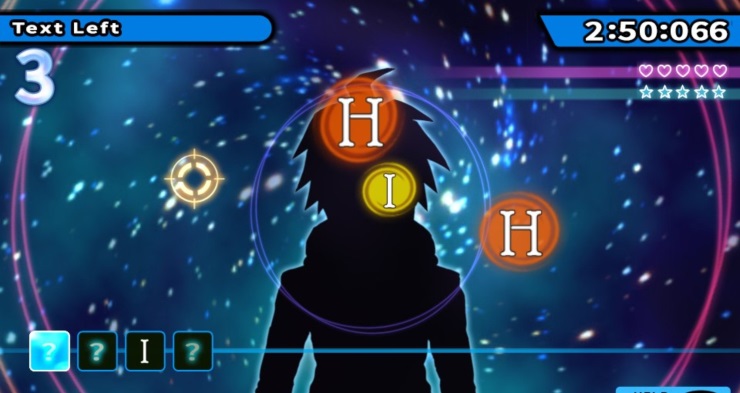 Danganronpa has been consistently praised by critics. Danganronpa Another Episode: Ultra Despair Girls was announced for localisation and it is a very different game. On what fans can expect from it, Yoko says: "We are going to do the best to live up to the expectation, and hopefully everyone will enjoy it as much as they did playing the main two titles. The gameplay is a bit different, but it's still packed with the dark, nutty theme that the Danganronpa series offers. It looks like an action game at first, but you'll soon realise that it still has the deep storyline that lets you get to know each character and their story."
On whether sales numbers make a difference to decisions to bring Japanese games to the West, Alan is candid: "Not all that much, to be honest. As I mentioned above, we are interested in bringing fans uniquely Japanese experiences regardless of how well a title may have charted in Japan."
Danganronpa Trigger Happy Havoc is available on mobile platforms in Japan. Unfortunately NISA confirmed that there are no plans to localise it for iOS and Android in the West, but Alan sounds hopeful: "If there are enough fan requests, who can say…?" You heard the man. Get on that.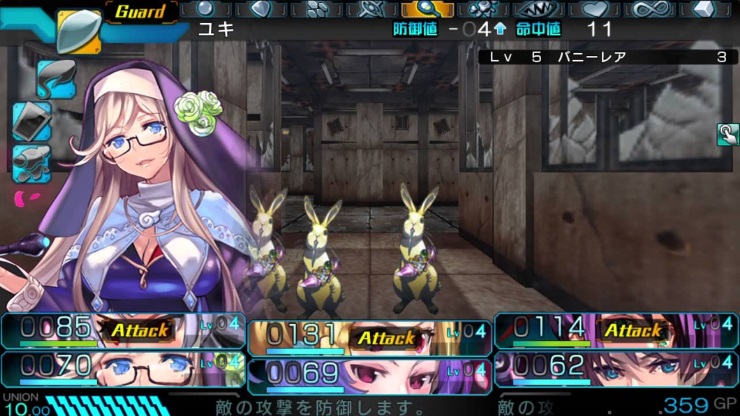 Yoko had some interesting thoughts on the approach to localising games like Danganronpa versus say a hardcore dungeon crawler like Demon Gaze. "Whatever kind of titles it is, I think what's key is choosing the right people to work on it. We're always enthusiastic about working on any title, but each of us has a genre we're more familiar with than others. So understanding each of my team members' strength and forte, and assigning them to titles that let their skills really shine is important."
NISA is set to release Operation Abyss: New Tokyo Legacy this June in North America and Europe. Alan tells me what fans can expect from the game: "Operation Abyss: New Tokyo Legacy is a title developed by Experience, Inc. who also made Demon Gaze, which we released last year. To me Experience is the foremost studio for Japanese style DRPGs. That is, in-depth, Wizardry influenced dungeon crawlers that also feature a prominent story and characters. Operation Abyss is no different – the game has about as rock-solid DRPG features as anyone could want, but also offers a compelling narrative and interesting characters. Players will delve deep into dungeons in near-future, sci-fi Tokyo with a party they create themselves with classes based on historical mythological figures."
NIS America is also bringing Disgaea 5 on PS4 to North America and Europe this fall. It is the first current generation Disgaea game. On how this will be different from Disgaea 3 and 4 that were ported to Vita recently, Yoko says: "You can expect more of everything that has made the Disgaea series so beloved. There's more customisation, better graphics, an extensive story, crazy skill animations, way more characters in battles than we've had before, and of course jokes. This is by far the biggest Disgaea game we've had. This iteration also has a bit of a darker and more serious story than the past Disgaea games, so I think that will be really interesting for new fans and grinding veterans alike."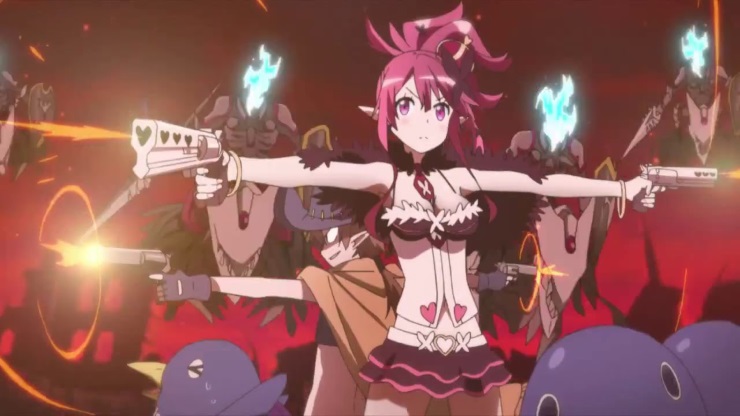 Censorship in games is something fans hate. Criminal Girls: Invite Only is a recent title that has been on the receiving end of rage from fans for its censorship. Yoko explains the reactions from fans and why these things are done: "All the reactions from fans are understandable, and trust us: we expected all the negative responses (we learned our lesson the first time). There's a reason why we didn't bring the title over when it was originally released on the PSP, but we wanted to find a way to let people in the West experience the game because it does offer great gameplay and a deep storyline that are very enjoyable. When the option was bringing the title over with the changes we made, or not bringing it over at all, we thought that it was better to at least give fans the option of playing the title in English."
I tried to pry some unannounced games from Alan to no avail. "Unfortunately, we can't go letting any prinnies out of bags yet. During negotiations for any title, a lot of things are in a state of flux and some things aren't decided until the very last minute, so if we were to announce without having everything all squared away, it could cause a lot of headaches and ultimately be a disservice to the fans. Believe me though when I say that there is a lot of cool stuff that I wish I could tell you. We are always cooking something up!"
On the all-eclipsing subject of where each man keeps his ketchup, Yoko's response is unlike anything we have heard so far. "Do we even have an office ketchup bottle…? If anything, I'm pretty sure our editor Steven would have some at his desk. He loves ketchup. He told me years ago that if I suspect someone is trying to disguise as him, I should ask him to drink a bottle of ketchup on the spot. If he doesn't, then that's how I'll know it's not really him."
Thanks to Alan and Yoko from NIS America for their time.