NIS America announces the Danganronpa Trilogy for PS4 bringing Trigger Happy Havoc, Goodbye Despair, and Killing Harmony into a single package

NIS America's second reveal during the Kinda Funny Games Showcase over the weekend was a collection for PS4.
The Danganronpa Trilogy for PS4 brings Danganronpa 1-2 Reload which includes Trigger Happy Havoc and Goodbye Despair and V3: Killing Harmony into a single package for PS4. Read Adam's review of Trigger Happy Havoc on Vita here and mine for Goodbye Despair here. I reviewed the PS4 port of both here. V3: Killing Harmony isn't as good as the first two but it is worth playing. Read my full thoughts on that here.
This should have also included Ultra Despair Girls which is a spinoff title to be the complete package on PS4. Also before you think about watching the anime for Danganronpa, skip it. Just play the games. You're welcome.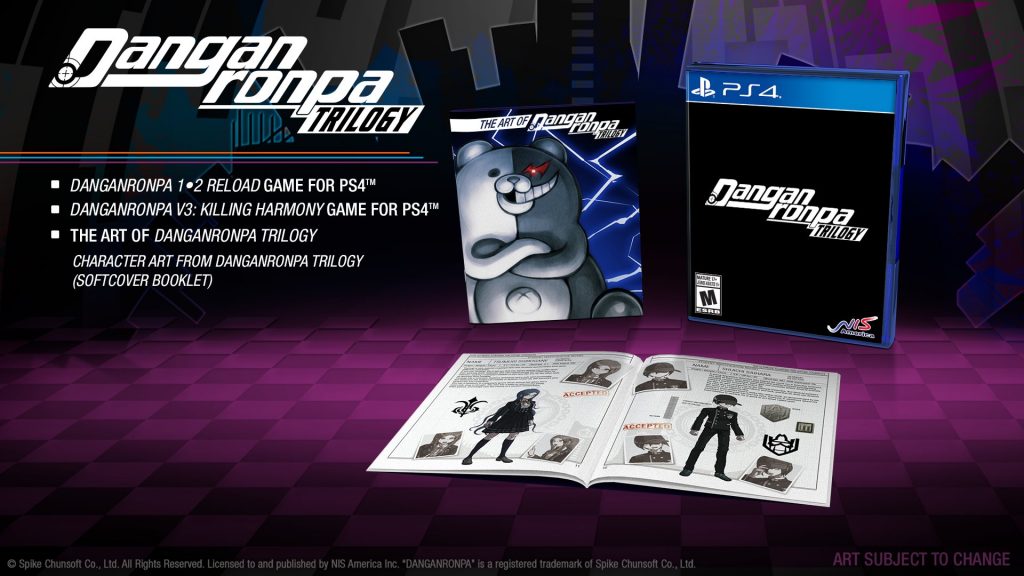 Danganronpa Trilogy releases on PS4 on March 29, 2019.