Persona 4: Dancing All Night will be released in the United Kingdom on November 6, according to Amazon.
Whether it has not been confirmed by Atlus or NIS America that this will be the official release date, it's not the first time that Amazon have slipped up by publishing video game release dates before they have been formally announced. Take a look at a screenshot of the product page below.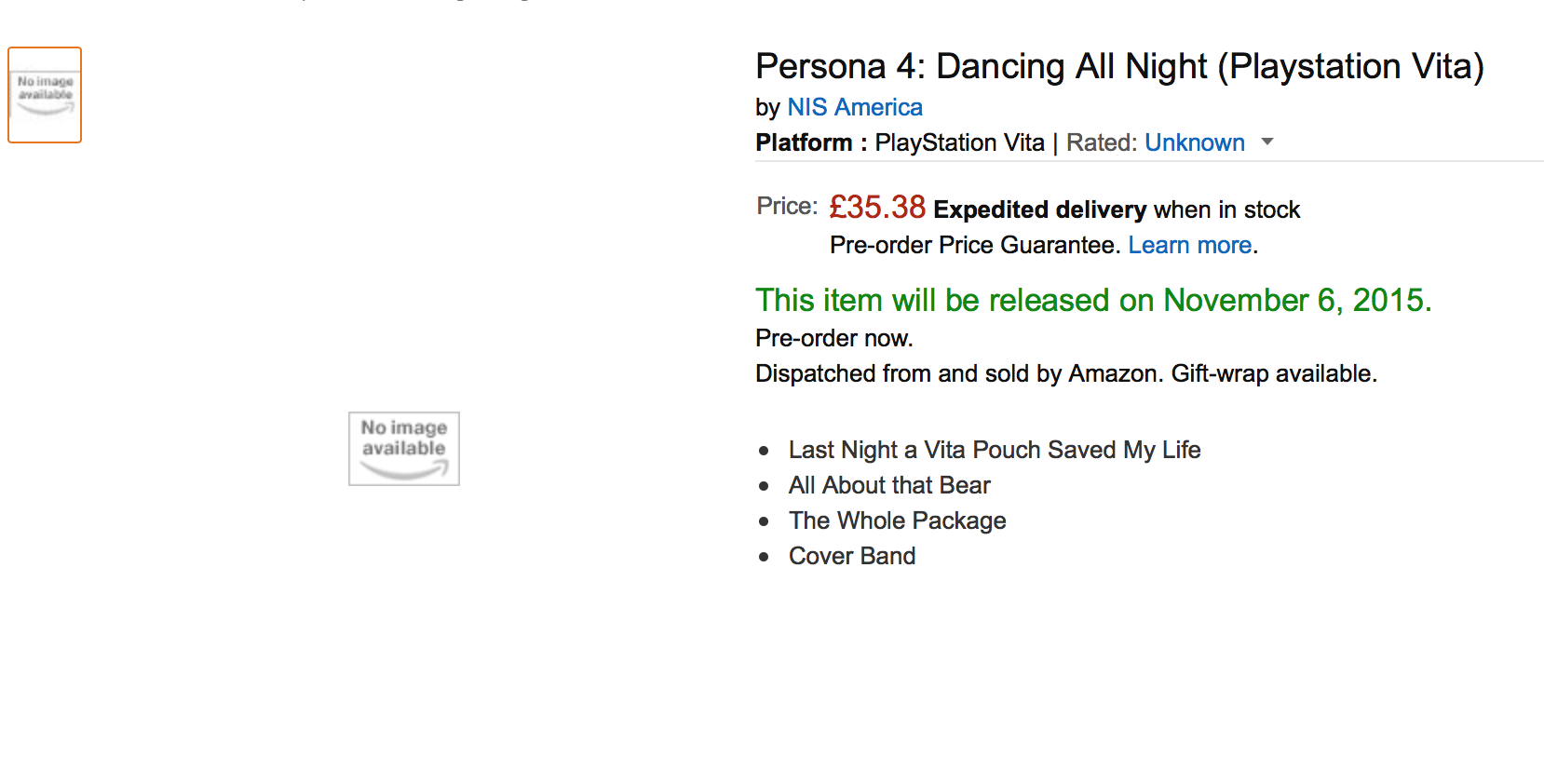 It is also unconfirmed whether this will be the release date solely for the UK or for the rest of Europe also. We'll keep you posted.