Amazon UK appear to be restricting the sales of various video games to Prime members only.
This means if you're not a member of Prime, you can't buy games like the PlayStation 4 versions of Grand Theft Auto V, Rainbow Six Siege and Assassin's Creed Syndicate directly from Amazon. Those who are not members appear to be forced to buy from third-party sellers.
When attempting to purchase one of the affected games, the page will display a message reading "Exclusively for Prime Members" along with an encouragement to join the service, which costs £79.99 per year. See the screenshot below.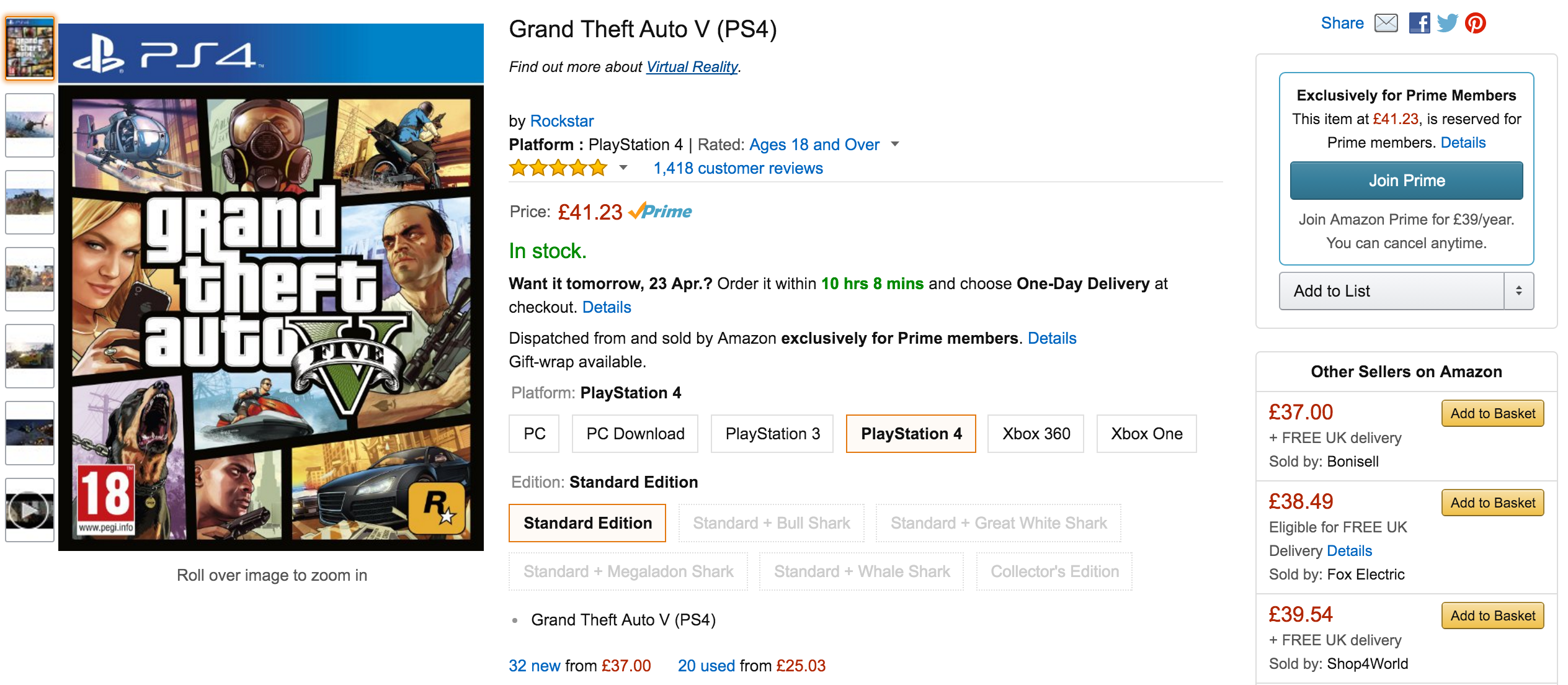 "Prime-Exclusive items are products for sale on Amazon that can only be purchased if you're a member of Amazon Prime," Amazon says on its website. "As a Prime member, you can choose from millions of Prime-eligible items sold on Amazon.co.uk."
Source: VideoGamer