E3 2016 was a bit of a damp squib all things told. Lacklustre conferences from all three platform holders exacerbated by Microsoft talking numbers about a console that didn't as yet exist and Nintendo not revealing the NX to us capping off many hours that we would never get back. Sony's promises of new games are always too far in the future, and Microsoft's sound good, but end up not existing. But what can E3 2017 possibly hope to bring to us to get our juices flowing? Here's my take:
Microsoft
It's safe to say that 2017 hasn't been kind to Microsoft, they've had a raft of game cancellations while their competitors have seen an incredible amount of new first and third party IPs released, and a new console each. So what can Microsoft do this year?
While I'm sure that we'll see the Scorpio formally announced in all its glory, games are what will sell a machine, and it's games that Microsoft needs to deliver, so after the recent beta for Sea of Thieves, I think Microsoft will finally see it as being time that they nailed down a release date for Rare's multiplayer pirate game, and after a no-show last year I think we could see the same for Crackdown as well. There'll be a new Forza game shown off, and it'll be in Microsoft's best interests to push out some as yet unannounced new IPs (that hopefully they won't cancel this time). I'm sure we'll also see an appearance from someone at EA and someone at Ubisoft to show off new titles, Assassin's Creed specifically from the latter.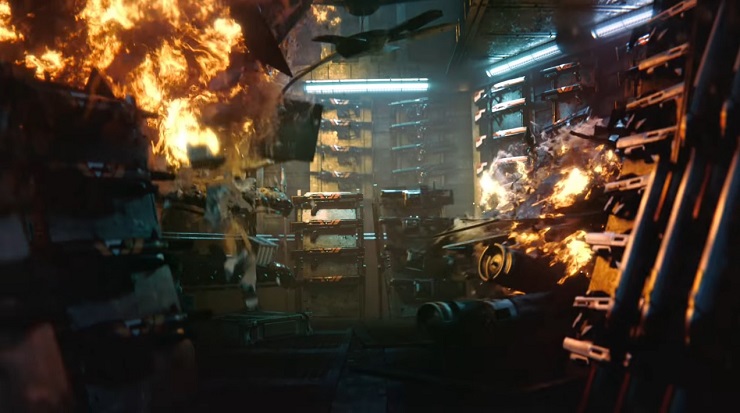 Sony
Last year was a bit of a dud for Sony in regards to things we didn't already know and there wasn't really much to get excited about; as a result this year is going to be difficult as they've already announced all the things fans have been clamouring after for years.
I fully expect Activision will be there to discuss Destiny 2 and exclusive content coming to Sony systems. Sucker Punch have been a bit quiet, so I think we'll see something new from them, hopefully not a new inFamous though – I'm hoping for a new IP. Media Molecule's Dreams project has gone a bit quiet – could we see a possible stealth launch during the conference? Considering Sony's track record over the last few years I wouldn't put this past them. Finally, I'm really curious as to Insomniac's take on Spider-Man and really hope we see gameplay footage and a release date announcement.
Nintendo
Nintendo left us all wanting last year, they didn't show us what the NX was (yes, that thing that eventually became the Switch), but now that it's here and games are seeing a steady release, Nintendo now need to drop details for forthcoming titles to ensure the console's healthy start continues apace, especially with Microsoft's impending Scorpio announcement.
Breath of the Wild has been a massive success for Nintendo, with the Switch version outselling the console itself, the first piece of DLC content is due soon, and with a story chapter incoming in the next part Nintendo would get the fans attention by revealing that said DLC. ARMS is due out soon, with Splatoon 2 shortly after that, so expect more gameplay showings with the emphasis on multiplayer offerings for the latter. A Retro Studios project should be on the cards as they've been hidden away for a while now, although if this were to be the case, I'd expect this would be a new Donkey Kong game rather than the eagerly anticipated Metroid return.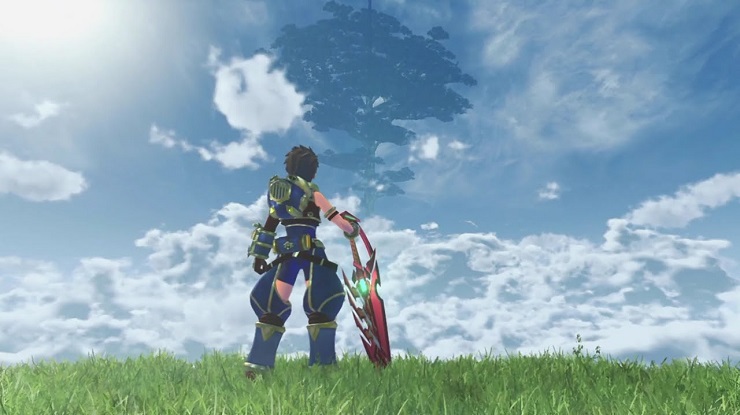 The Wii U's software library didn't get the love it deserved, so one thing I'm hopeful for is for Nintendo to let us know that some more of those games are coming to our Switches, just to help pad out the system's software library a touch. I don't think there'll be much in the way of 3DS news, as they begin to wind the system down a bit, there could potentially be a new Kirby title but I reckon HAL wants to work on the Switch. Xenoblade will definitely make an appearance for the Switch as that's due out in the later half of this year, but I think the majority of new stuff will be announced later in the year as they look to start bolstering wave 2 of the Switch's release schedule.
By all means seek me out on twitter and harangue me for not being overly gushing over any of the three for last year, or for their potential this year, I'm cool with it. I could actually do with a quiet E3 this time around as I have too many games to get through as it is. But, in the interests of giving us stuff to talk about and get excited over, I hope I'm wrong. I've been wrong in the past, so it wouldn't be any different this time around, c'est la vie.