It's no secret that I'm a huge fan of Resident Evil. When I got a Playstation back in '96 it was the game I really wanted to play, and got it for Christmas that same year. I'll never forget loading it up at close to 6am that morning and promptly shitting myself (not literally) not long after. The series went on to become one of my all-time favourites; when the original game was announced to be remade on Gamecube, it was the reason I bought Nintendo's newest machine. But there's little doubt that the series became confused as to which genre it belonged. The main series was fine but the spin-offs had gotten out of hand and people were growing tired of it.
Along came Resident Evil 4 to save the day. It was a masterpiece of action and suspense, but as good as it was, it started the series down a path that many hated. Now, I loved Resident Evil 5 and 6 but they just weren't horror anymore; for a series that defined the survival horror genre, it was surprising to see it had almost forgotten how to be scary. The less said about 2012's Operation Raccoon City, the better.
But earlier that same year, Capcom had once again convinced me to buy another Nintendo console, when it released Resident Evil Revelations for the 3DS. Using a scaled-down version of Capcom's MT Framework graphics engine, it was hard to believe what I was seeing on that little handheld; the visuals were astounding, beyond almost anything I'd seen on a handheld and even rivalling some of the games I was seeing on the PS3 and 360 at the time. When the first screenshots of the game emerged the previous year, everyone (including me) was sceptical, thinking they weren't entirely indicative of in-game graphics on the 3DS. We all ate humble pie on that one.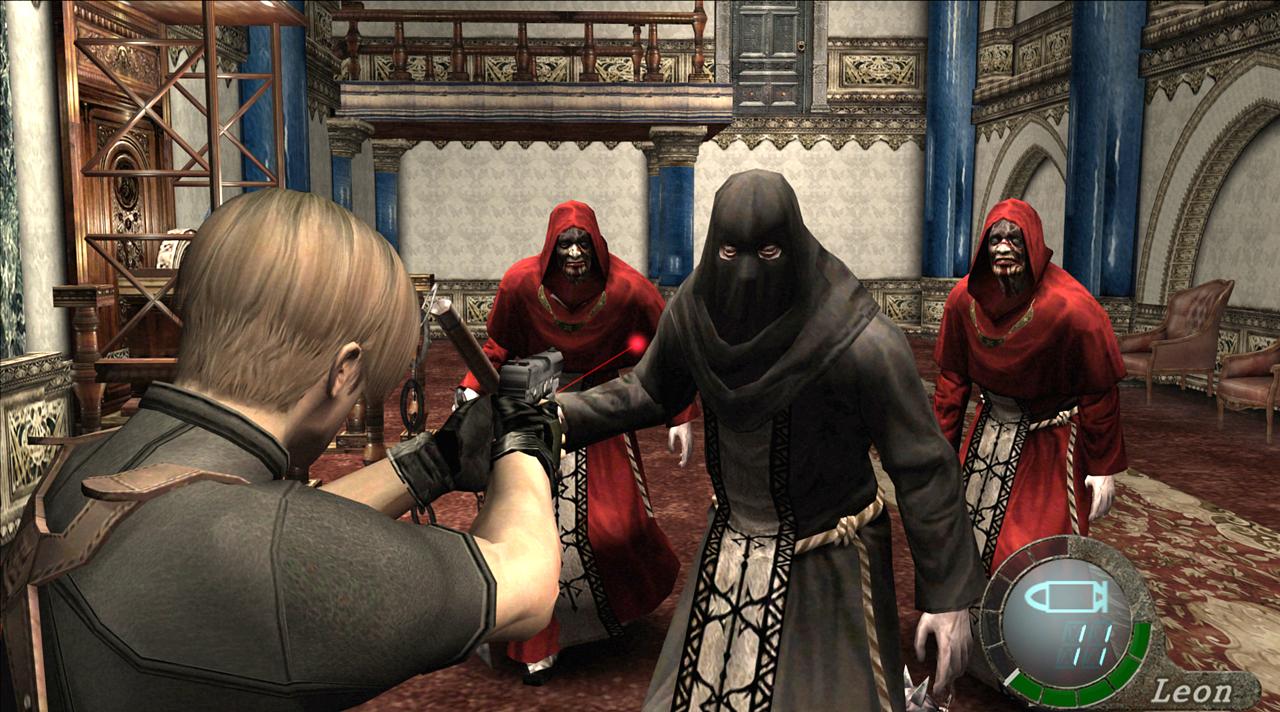 Since then, it has been remastered on PS3, Xbox 360 and PC, with improved textures and whatnot, to bring it in line with playing on a bigger screen and to introduce it to a new audience. Thing is, it didn't actually look that much better than the original version because it was already so impressive. It did improve the controls though, especially if you played the original 3DS without its then-new Circle Pad Pro. Now the PS4 version has arrived (also on Xbox One) with improved resolution and clarity, providing a lovely and smooth framerate to boot; it's yet another title added to Capcom's recent Resident Evil remaster list.
It's not all smooth sailing though, especially on the Queen Zenobia cruise liner on which most of the game is set. Despite a welcome return to a somewhat claustrophobic environment, along with a greater emphasis on survival and ammo conservation, Resident Evil Revelations is still a bit too heavy on the action at times. You also have a partner with you for most of the game, which provides a bit too much safety. Mind you, it was still more horror than anything seen in the series for many years, when Revelations was first released.
The gameplay is similar to that of 5 and 6, with the over-the-shoulder viewpoint and quick weapon switching, but there are no Ganados or J'Avo here; no intelligent infected to flank you, nor do they come bearing arms. The denizens of the Queen Zenobia are known as the Ooze; humans infected with a new T-Abyss virus that turns them into monstrosities with slick white skin, akin to that of some sharks and dolphins. There are several types of traditional Ooze that you'll fight, each with their own attack style and weak points, and every one of them can be deadly. This is partly down to the aiming being a bit stiff in the PS4 version, so hitting those weak points isn't always quite so easy.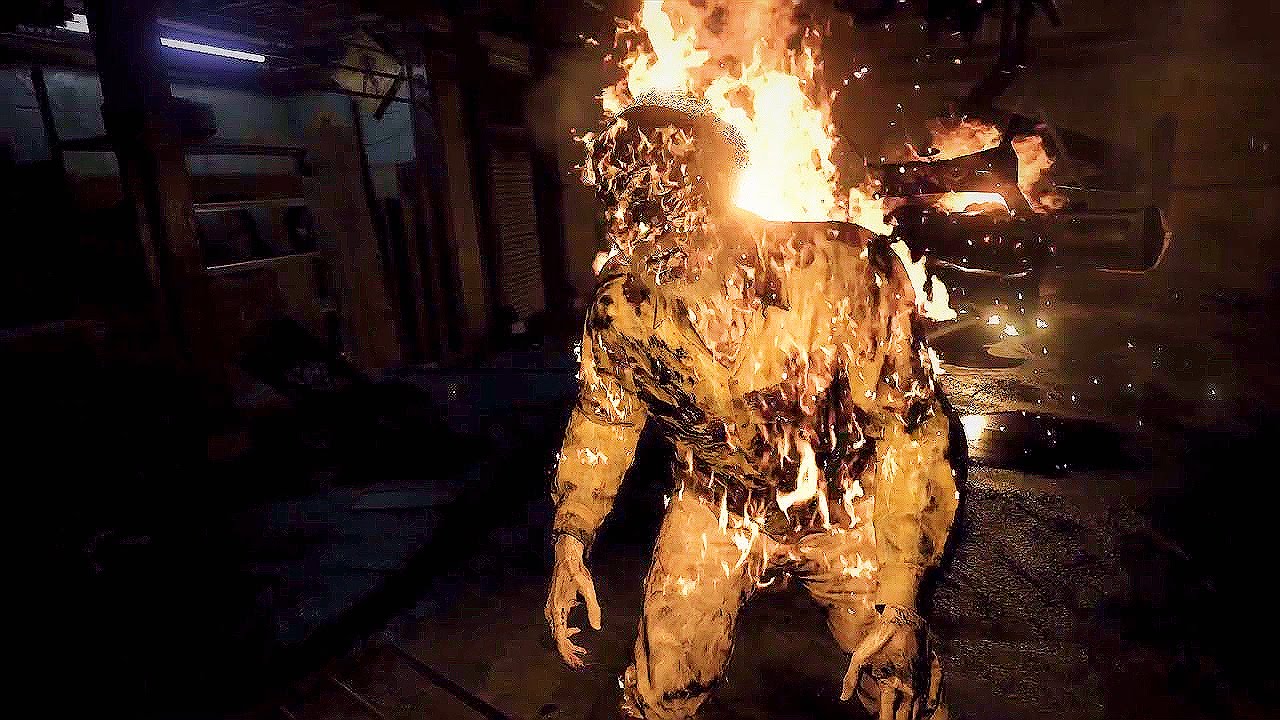 Bosses have always been a big part of the Resident Evil series and Revelations doesn't disappoint there. I won't go into too much detail for fear of spoiling the game for those of you experiencing Revelations for the first time, but the first two alone are impressive in their design and even their introduction. Hearing strange voices and various other noises, seeing unsettling sights on the route there, or even a slight tilt in the camera's perspective; they all help to build an atmosphere of dread that has been missing for most of the pre-RE7 era. It's just a shame that it has to resort to the action-oriented chapters between these great horror moments.
It probably comes as no surprise that these action moments mostly star series stalwart Chris Redfield, the man whom Capcom simply will not let go, as even Resident Evil 7 proves with its upcoming Not A Hero DLC. For some reason, despite this being Jill Valentine's game, she simply isn't allowed to have the spotlight all to herself. This is a huge shame; her chapters are easily the best thing about Resident Evil Revelations, because they focus mostly on survival horror.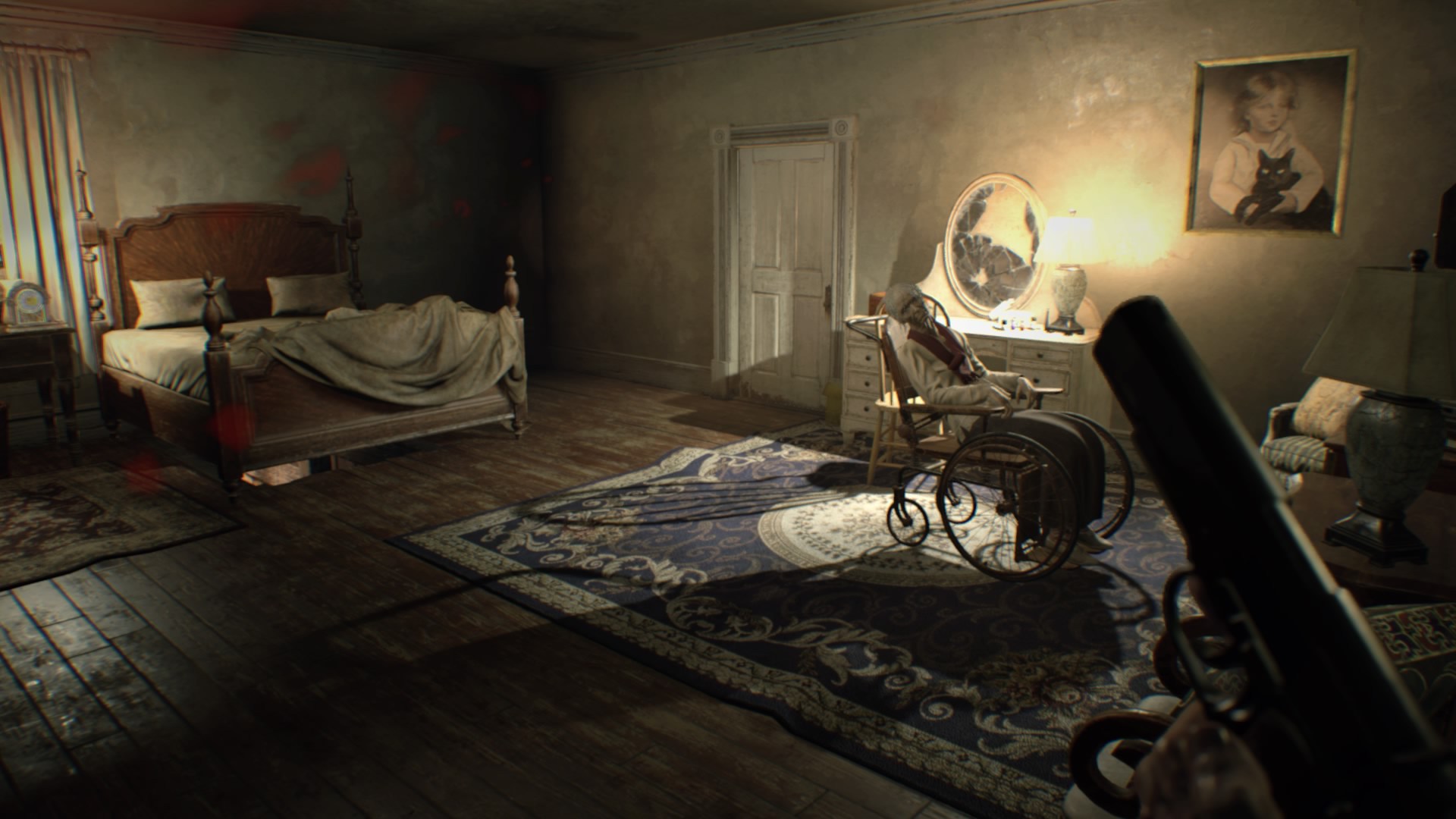 That isn't to say that the non-Jill chapters aren't still fun, however. It simply reinforces the realisation that action is not what the series should be about. It can break the tension between the darker chapters, sure, but you don't really go into a horror game and expect to be relaxed into scary episodes, do you? The only respite the original games offered was in their save rooms, not entire sections of gameplay.
But what Resident Evil Revelations did back on release in 2012, was pave the way for the series' eventual return to its roots. It spawned a sequel in 2015 that once again brought back familiar faces in Claire Redfield and Barry Burton, and moved even further back towards horror and provided one of the finest (and most underappreciated) games in the series. This path would eventually lead to one of this year's standout titles, the game that finally returned the series to true survival horror: Resident Evil 7.
So, if January's release brought you into the world of Resident Evil for the first time, or perhaps you simply moved away from the series during its action days, I would still highly recommend checking out the remastered Revelations. It's a game that might get a few things wrong, but it's also a game that gets a lot of things right; namely that it set the series on the path back to survival horror. A path that would lead to Capcom realising just how good Resident Evil can be, when it's not trying to shoot everything in sight.
It's also a game that deserves a second sequel. Just saying…