SEGA just announced the localization and release date for Yakuza Kiwami 2.
Yakuza Kiwami 2 got announced for Europe at the Yakuza 6 Essence of Art exhibit that took place a few hours ago with Hollie from PlayStation Access hosting the event. Watch the live stream for it below:
Yakuza Kiwami 2 is a full remake of Yakuza 2 (PS2) for the PlayStation 4 using the Yakuza 6 Dragon Engine. Read our review of Yakuza 6 here. Unlike 6, Kiwami 2 has almost none of the performance issues and visual screen tearing. Ryu Ga Gotoku studio has definitely done a better job with the visuals of the remake of 2. I've played the demo from JP PSN a few times already and it is amazing.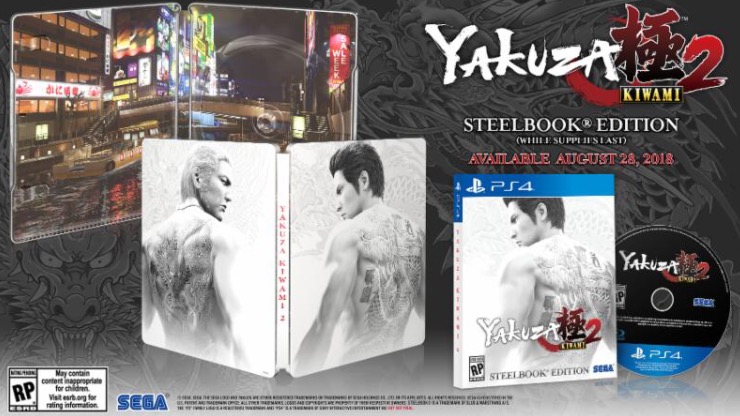 Here's the announcement trailer for Yakuza Kiwami 2:
Yakuza Kiwami 2 releases on August 28 for PlayStation 4 with a lovely SteelBook edition.