As is the way for Ubisoft's games of late, The Crew 2 will be getting regular content during its lifespan. Plans for this content, including exactly what will be in its Season Pass, have no been revealed.
Major updates will occur every three months, free to all, and will offer up new disciplines, modes and features; the first of which will be Gator Rush, due in September 2018. Gator Rush will add "a tropical cocktail of bouncy fun and wacky races on all kinds of surfaces and playgrounds, mastering a new and exotic discipline: the Hovercraft." It will also add five new vehicles, plus a new legendary tier of performance parts for upgrading your vehicles.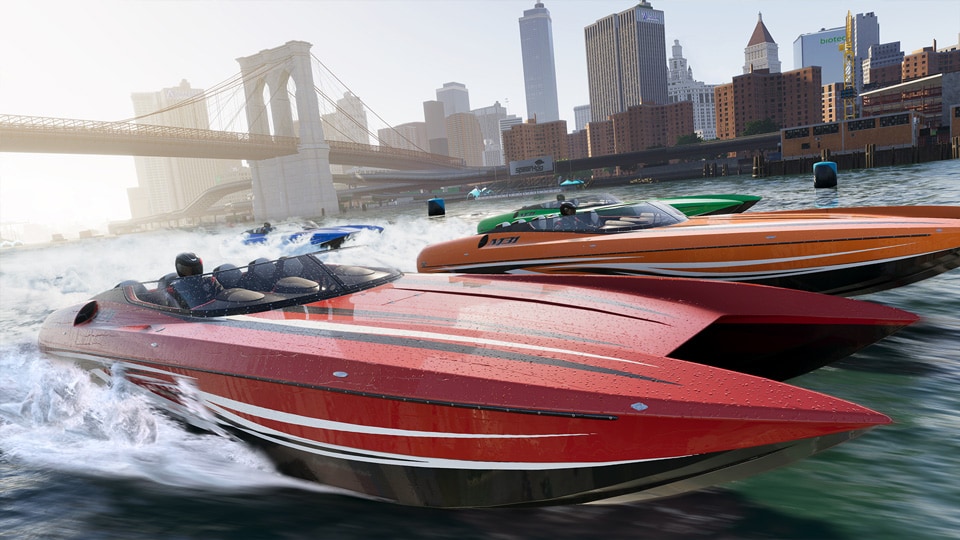 On top of the free content, the Season Pass, available for purchase separately, or included in both the Gold and Motor Editions of the game, will include:
Three exclusive vehicles on day one, the Porsche 911 TURBO 3.6, the SUPERMARINE SPITFIRE MK IX and the ICE Marine BLADERUNNER 35
Seven days early access to the monthly added vehicles, totaling 22 vehicles
One exclusive house location as well as two exclusive outfits
VIP 20 percent discount off of the game store
It looks like The Crew 2 is going the same route as Rainbow Six Siege, in its approach to providing content. With free major updates and monthly new cars, it looks like The Crew 2 will be the next "games-as-a-service" title from Ubisoft when it launches on PlayStation 4, Xbox One and PC on June 29th.