Runbow Deluxe Edition is a retail release of Runbow including all DLC and some bonuses on PS4 and Nintendo Switch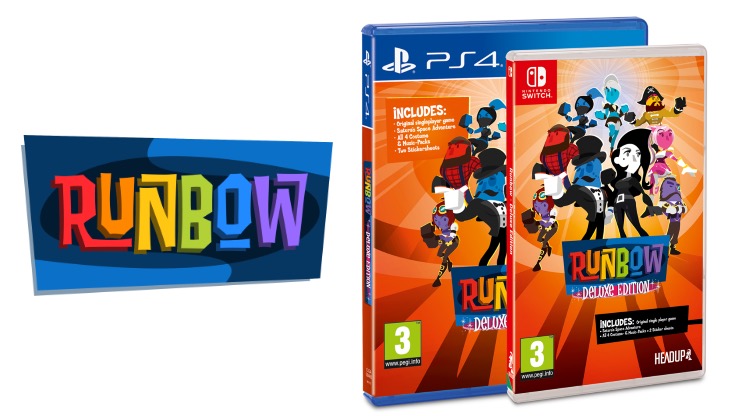 Headup and Merge Games are bringing Runbow Deluxe Edition to Switch and PS4 retail shelves soon.
This physical release has two sticker set and all DLC included for Runbow. This package will retail for £24.99 on both platforms. Watch the Runbow launch trailer below:
Runbow Deluxe Edition releases on August 10 for PS4 and Nintendo Switch. The game is available on 3DS, Wii U, Xbox One, PS4, Nintendo Switch, and PC platforms. I'll have a review for the Switch version soon.