We've covered Moonlighter a lot over the last year.
If you've read any of my Switch Re:Ports or any reviews in general, you know how much I love portable gaming. Moonlighter looked right up my alley but the Switch version wasn't launching alongside the other consoles. I decided to wait to play it on the go on Switch and thankfully the wait is nearly over. Check out the release date trailer for Moonlighter below:
The Signature Edition of Moonlighter (also on PS4) includes:
Exclusive Moonlighter Medallion
Original Soundtrack CD
Squishy Jelly-Monster Figure and more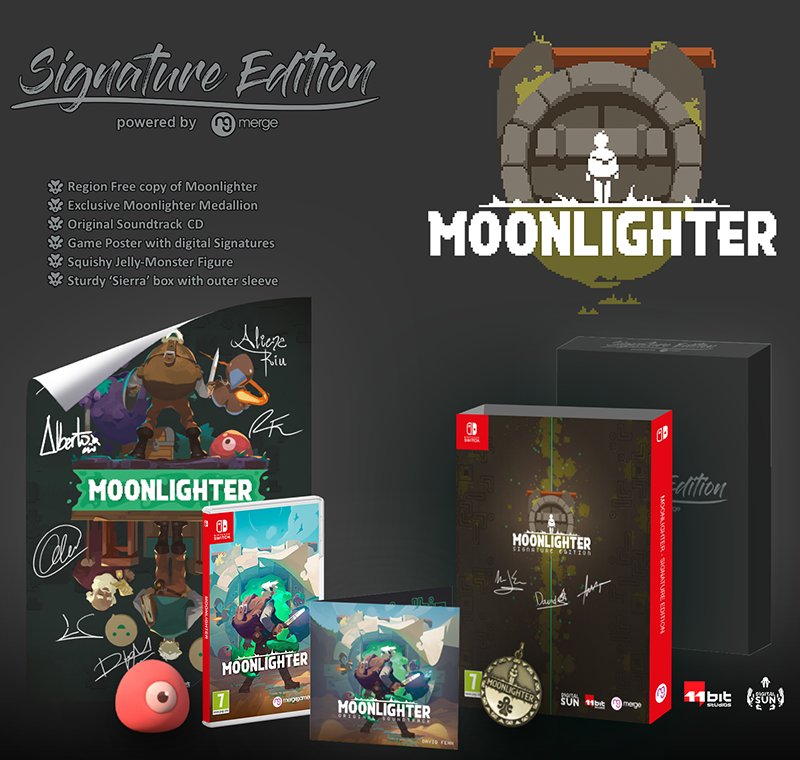 Moonlighter is now available on PS4, Xbox One, and PC. It hits Switch on November 5. Read our review of the original release here.