Now that the Independence Day celebrations have begun in the US, Rockstar is inviting everyone to join the party in GTA Online, with this week's specials focusing on the big day. First up, simply playing GTA Online between now and July 10th will earn you the Canis USA Tee and Patriot Beer Hat for free.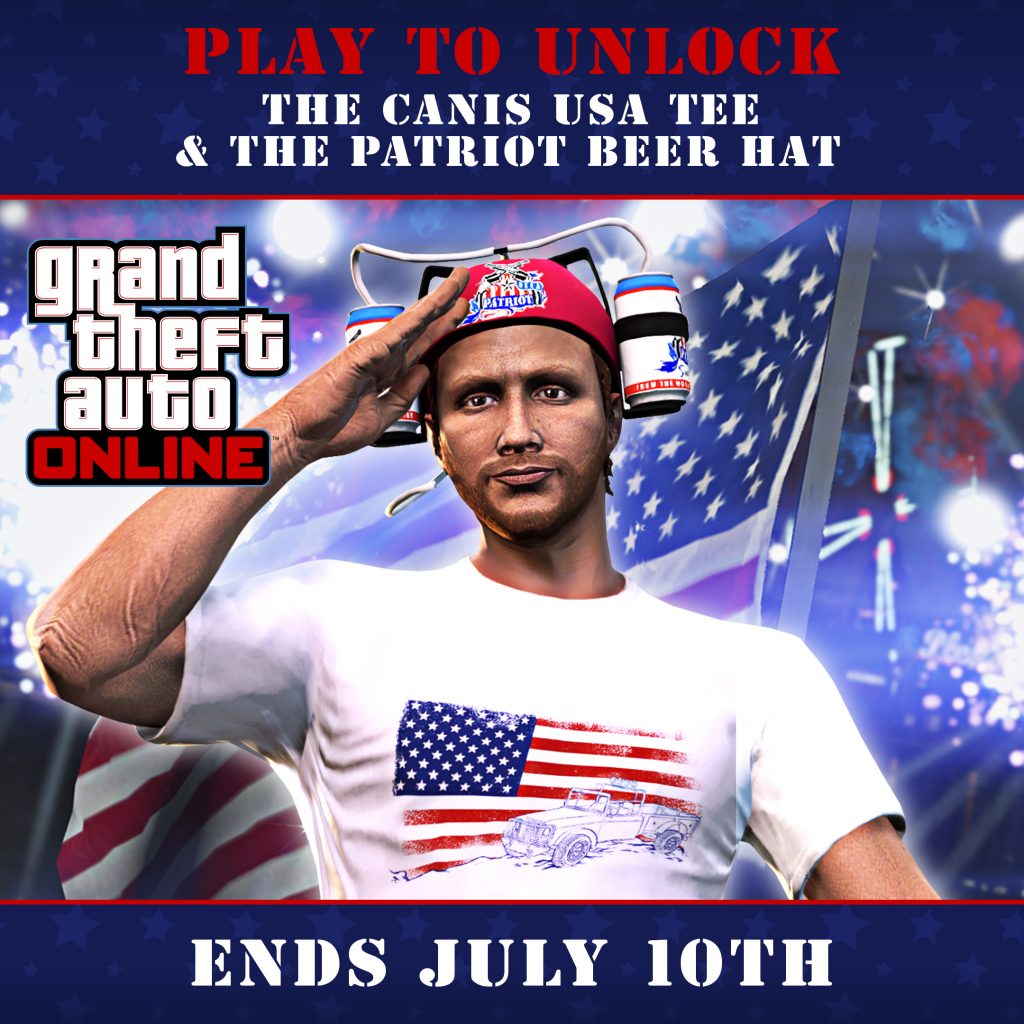 On top of the freebies, there is up to 40% off all Independence Day-themed content:
Vapid Liberator

Western Sovereign

The Musket

Firework Launcher and Firework Ammo

Mk II Weapon Independence Day Liveries

Mobile Operations Center Independence Day Liveries

Star Spangled Banner Horns

Patriotic Tire Smoke

Independence Day Clothing, Masks and Outfits

Independence Day Haircuts
That's not all, either (I swear, I'm not trying to sound like one of those stereotypical US car salesmen!), as there is also up to 75% off all ammunition, including Mk II rounds.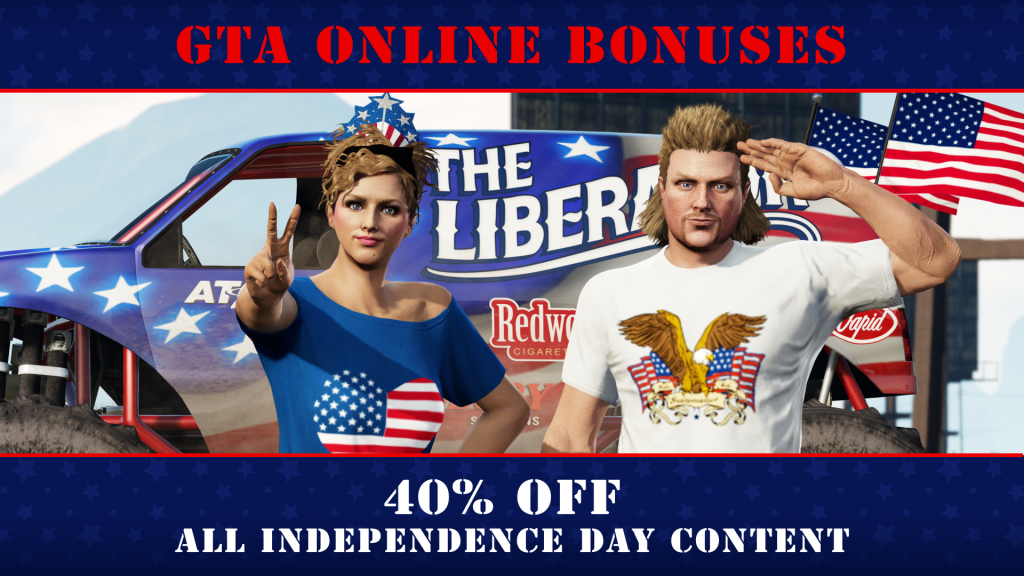 Included in all these deals are a bunch of vehicles, hangars, facilities and more, with up to 40% off this lot until July 10th:
Armored Boxville
Nagasaki Blazer Aqua
JoBuilt Phantom Wedge
Ramp Buggy
Coil Rocket Voltic
Imponte Ruiner 2000
Karin Technical Aqua
MTL Wastelander
Mammoth Tula
Atomic Blimp
Vapid Festival Bus
Declasse Scramjet
Benefactor Schlagen GT
Mammoth Patriot
Mobile Operations Center Cabs, Renovations and Add-ons
Mammoth Avenger, Renovations & Add-ons
Benefactor Terrorbyte
Yachts
Facilities
Hangars
Executive Offices
Special Cargo Warehouses
Bunkers
Biker Clubhouses
Biker Businesses
Nightclubs & Renovations
Nightclub Garages
Finally, there are a whole load of extra bonuses and payouts across a range of jobs and activities. Smugglers Sell Missions are dishing out triple GTA$, with Gunrunning Sell Missions, Special Cargo Sell Missions and Biker Sell Missions all doling out double GTA$. Double rewards are also coming your way through Client Jobs and the Missile Base Series, plus Nightclub Income and Gunrunning Research are running at double speed during this event.
That's your lot for GTA Online, this week.