First off, I'll apologise to anyone coming in expecting a new video game, because Darksiders: The Forbidden Land is a board game. Strangely, although THQ Nordic is now announcing said board game, it was already announced a week ago, alongside the big ol' collectible editions of Darksiders Genesis.
Available only as part of the Darksiders Genesis Nephilim Edition, this new board game is a co-operative, story-based dungeon-crawler for 1-5 players.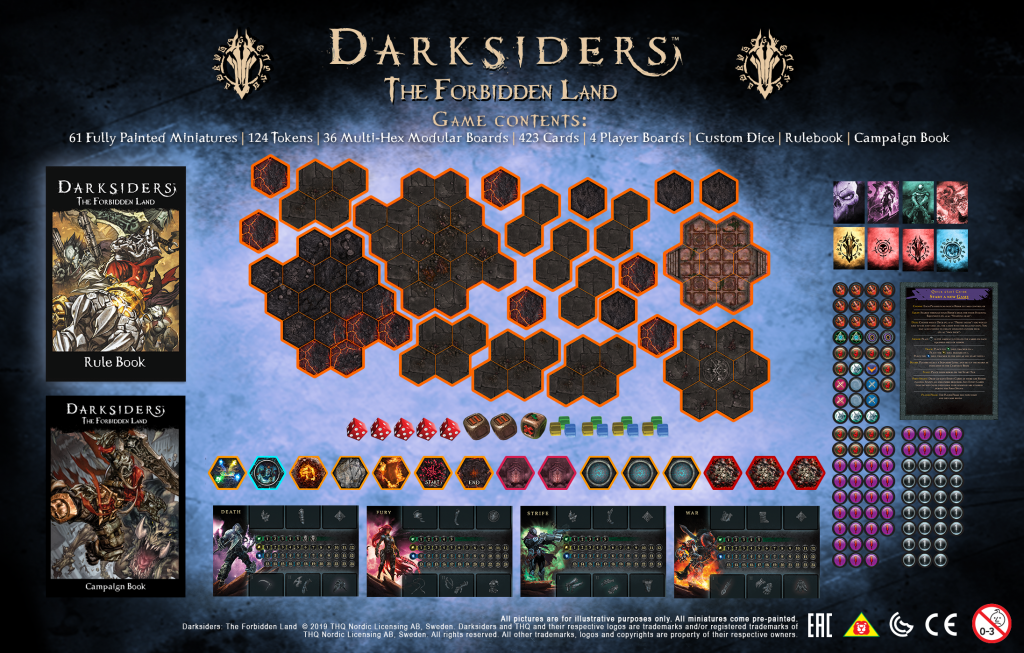 With asymmetric player abilities, you can play as War, Death, Fury or Strife and experience the game completely differently each time. Beside 61 phenomenally detailed and pre-painted minis, the game includes customisable decks of cards for each Rider. That means that even multiple games with the same rider will be different. Manage your cards well, as you will be using them to move, attack enemies and upgrade your rider using Darksiders: The Forbidden Land's unique new card economy mechanic. But don't blow through them too quickly though, because once your deck runs out you've lost the battle.
The included Campaign Book has a brand new story that takes place over 19 levels, grouped into separate scenarios, to play through. These can be played fully, or in single scenarios for a shorter game. There is even scope for custom scenarios.
With The Forbidden Land offering up to five players, this means that a fifth player can take on the role of game master, controlling the enemies and going up against the other four players. Very D&D, in a way.
The game contains all this: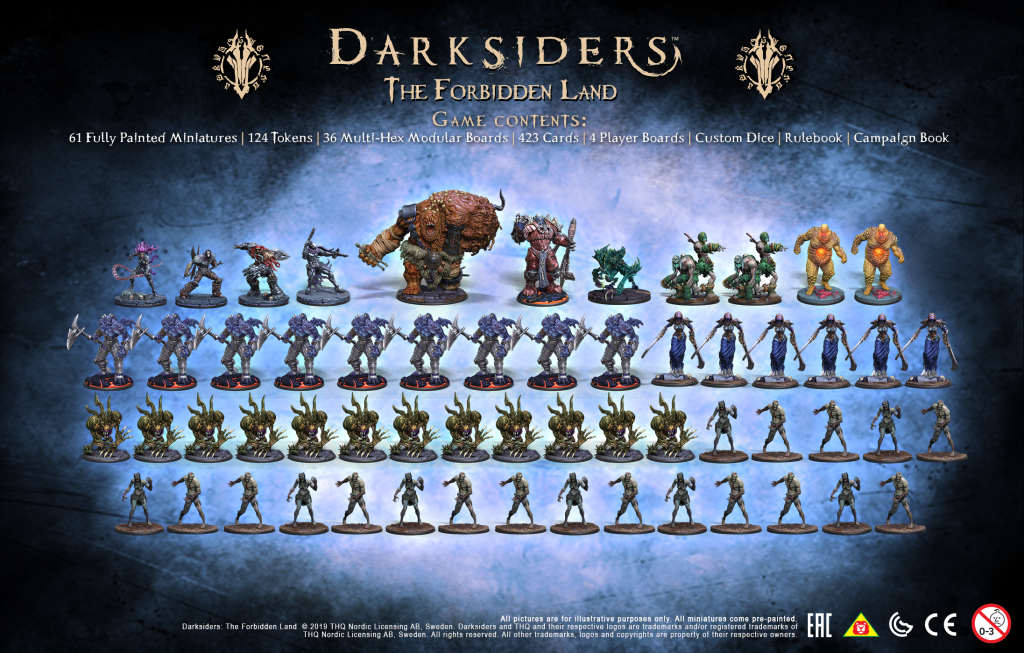 61 pre-painted (!) Miniatures – including War, Death, Fury, Strife and the massive End-Boss the Jailer as high quality pre-painted miniatures
124 Tokens
36 Multi-Hex-Space Modular Boards
423 Cards
4 Player Boards
Custom Dice
Rulebook
Campaign Book
Darksiders: The Forbidden Land will only be available as part of the Darksiders Genesis Nephilim Edition, of which there will only be 5000 available, when it releases later this year.