At their latest iPhone event, Apple today announced more details on their upcoming gaming subscription service Apple Arcade, including its September 19, 2019 launch date. The price of the service will be £4.99 / $4.99 a month, and for that, you get access to over 100 games. But, what games do you ask?
Well, below are just some of the games that have been confirmed for Apple Arcade:
"Ballistic Baseball" – Gameloft,
"ChuChu Rocket! Universe" – Sega.
"Exit the Gungeon" – Devolver
"Overland" – Finji
"PAC-MAN PARTY ROYALE" – Bandai Namco
"Projection: First Light" – Blowfish
"Rayman Mini" – Ubisoft,
"Shantae and the Seven Sirens" – WayForward
"Skate City" – Snowman
"Sneaky Sasquatch" – RAC7
"Steven Universe: Unleash the Light," – Cartoon Network game
"Super Impossible Road" – Rogue Games
"The Bradwell Conspiracy" – Bossa
"The Enchanted World" – Noodlecake
"Various Daylife" – Square Enix
That's right, a brand-new Rayman game! Furthermore, Apple has confirmed that more games will be added over the coming weeks, to increase the total to over 100. Then, after launch, games will be added to the service each month. These will all be playable across iPhone, iPad, iPod touch, Mac and Apple TV.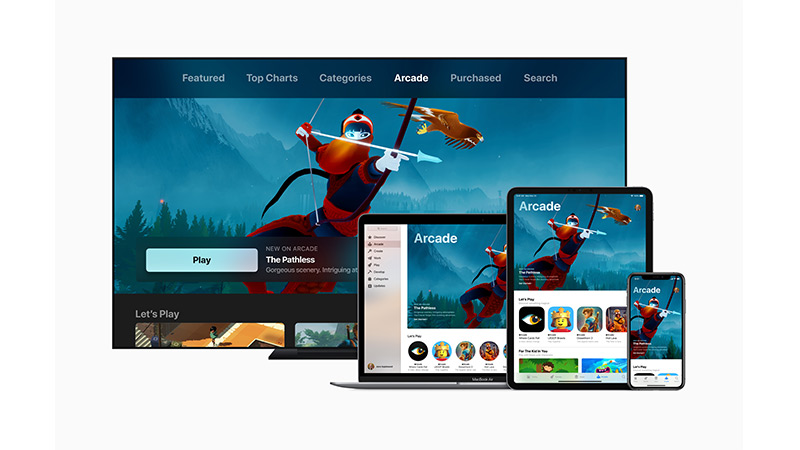 The Apple Arcade subscription service will also be launching with a one-month free trial. This means that you can try out the service before parting with your cash. Check out their website for more information.
Apple Arcade will launch on September 19, 2019, on the App Store.