If you watched last night's State of Play show, you might have spotted this interesting and visually striking game among all the impressive titles shown. Yes, including that little game from Naughty Dog. HUMANITY's teaser trailer showed huge crowds of people working together and fighting each other in unique scenarios.
HUMANITY is an evolution of a concept that founder Yugo Nakamura began developing three years ago at his company, tha Ltd. Publisher Enhance joined the project in 2018, taking on publishing duties, as well as contributing and consulting on general gameplay and level design.
"From the first early demo I saw, I couldn't get HUMANITY out of my head," says Enhance Founder and CEO Tetsuya Mizuguchi. "The whole look and feel of it—manipulating these teeming masses of people—was mesmerizing, especially in VR. I knew right away it could be something special, which is why I couldn't be more excited to help a visionary like Yugo-san realize its full potential."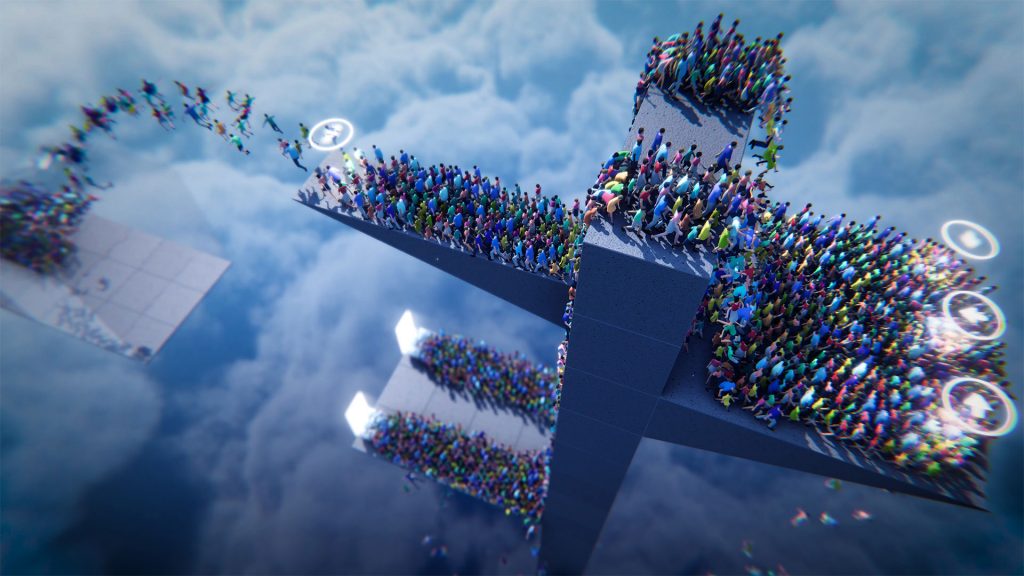 "I've long admired the work of Mizuguchi-san and his team; it feels like the perfect fit to be working with the people who made games like Rez and Tetris Effect," says tha Founder and Creative Director Yugo Nakamura. "Everyone at tha is working hard to make HUMANITY something that likewise engages all your senses—a fun, challenging game, but also something more meaningful than that. Rest assured we have lots more to show and talk about…"
We'll bring you more information on HUMANITY as it comes but until then, it's simply down for release on PlayStation 4 and PlayStation VR in 2020.