I quite enjoyed Jurassic World Evolution back when it released, and this next piece of DLC just might find me racing back to the game. Return to Jurassic Park, the latest premium DLC to come to park-builder Jurassic World Evolution, will feature the park that started it all. Cue the music…
The new DLC features iconic locations, dinosaurs, attractions and missions based on the classic 1993 movie, and even features the voices of original cast members Sam Neill (Dr. Alan Grant), Laura Dern (Dr. Ellie Sattler) and Jeff Goldblum (Dr. Ian Malcolm, presumably with his shirt on).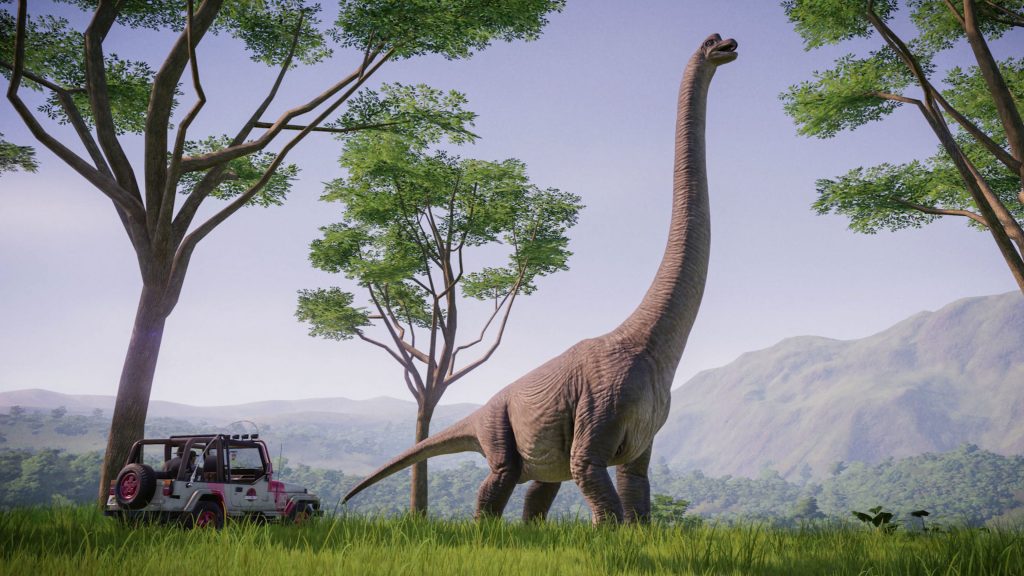 Set after the events of the original movie, Return to Jurassic Park tasks players with rebuilding the doomed park, revisiting the original islands of Isla Nublar and Isla Sorna, in seven new story missions. Can't exactly see the survivors being too happy with opening Jurassic Park to the public, can you?
Return to Jurassic Park comes to Jurassic World Evolution on December 10th, priced at £15.99 on PC, PlayStation 4 and Xbox One.