One of the best things about working for God is a Geek is getting to be part of the end of year deliberations. I'm a big believer in celebrating video games in all their glory because they're the linchpin of my happiness. When I need a pick-me-up – to escape from the worries of life or a bad day mentally – I have somewhere to go where my struggles disappear if just for a few hours. 2019 has been a quiet year in comparison to previous years, but there have still been some absolute crackers, and I've been fortunate enough to play the majority of them. I have no doubt that if I'd managed to play A Plague Tale: Innocence and Control more, they'd be in this list, but hey, you can't play everything. I'm happy with this list, though. The games that feature are the ones that blew me away in some capacity, whether I played them alone or with my family, I've loved each one. So, without further ado, here are my favourite games of the year.
Honorable mentions
Resident Evil 2: Everything about this remake was done to perfection. The visuals are obviously a huge improvement, with fantastic lighting, superb character animations, and incredible detail, but it was going back to one of the greatest survival horror games of all time that made it special. Running away from Mr X, seeing a Licker for the first time, and getting reacquainted with Ada Wong once again were just some of the stand out moments.
Observation: A game where you are the AI of a space station was always going to be an interesting concept, but it was the story of what happened to the crew and the mystery shrouding the AI that made Observation so great. Controlling the ship through a variety of puzzles kept me hooked, and almost everything about it gave me goosebumps.
Mortal Kombat 11: The fighting in MK 11 is seamless. I wasn't sure if it could better the previous entry in the series, but it does so with aplomb. The fatalities are over-the-top, and the story is bonkers, but I loved every second of it. NetherRealm are masters of the beat-em-up, and MK 11 elevated their standing in being the best at what they do.
Call of Duty: Modern Warfare: I'm particularly awful at online shooters, but I felt like I found my grove with Modern Warfare. Online I enjoyed the flow of the fight, and its single player story was really good. From the gunfight in London to the ending on the helicopter, MW reminded me how much I love this series, and I'm thankful to Infinity Ward for taking the time to make a great story possible once again.
The Outer Worlds: Obsidian has done what Bethesda seem unable to do and made a game free from bugs whilst managing to take the best of what made Fallout so good. Using many of the mechanics that made Fallout: New Vegas so enjoyable, and moving it into space, The Outer Worlds is filled with an interesting story, satisfying combat, and a solid upgrade system.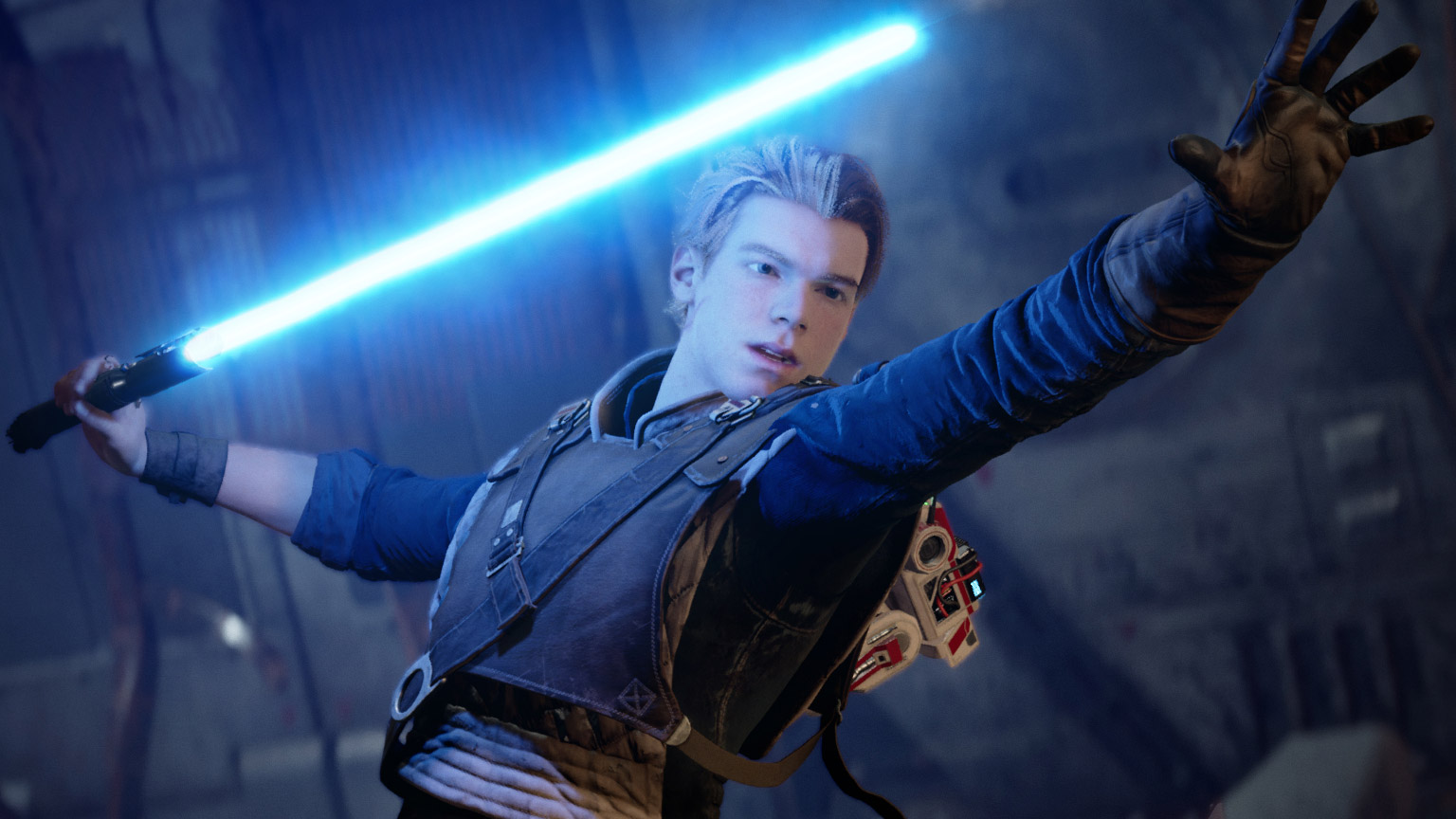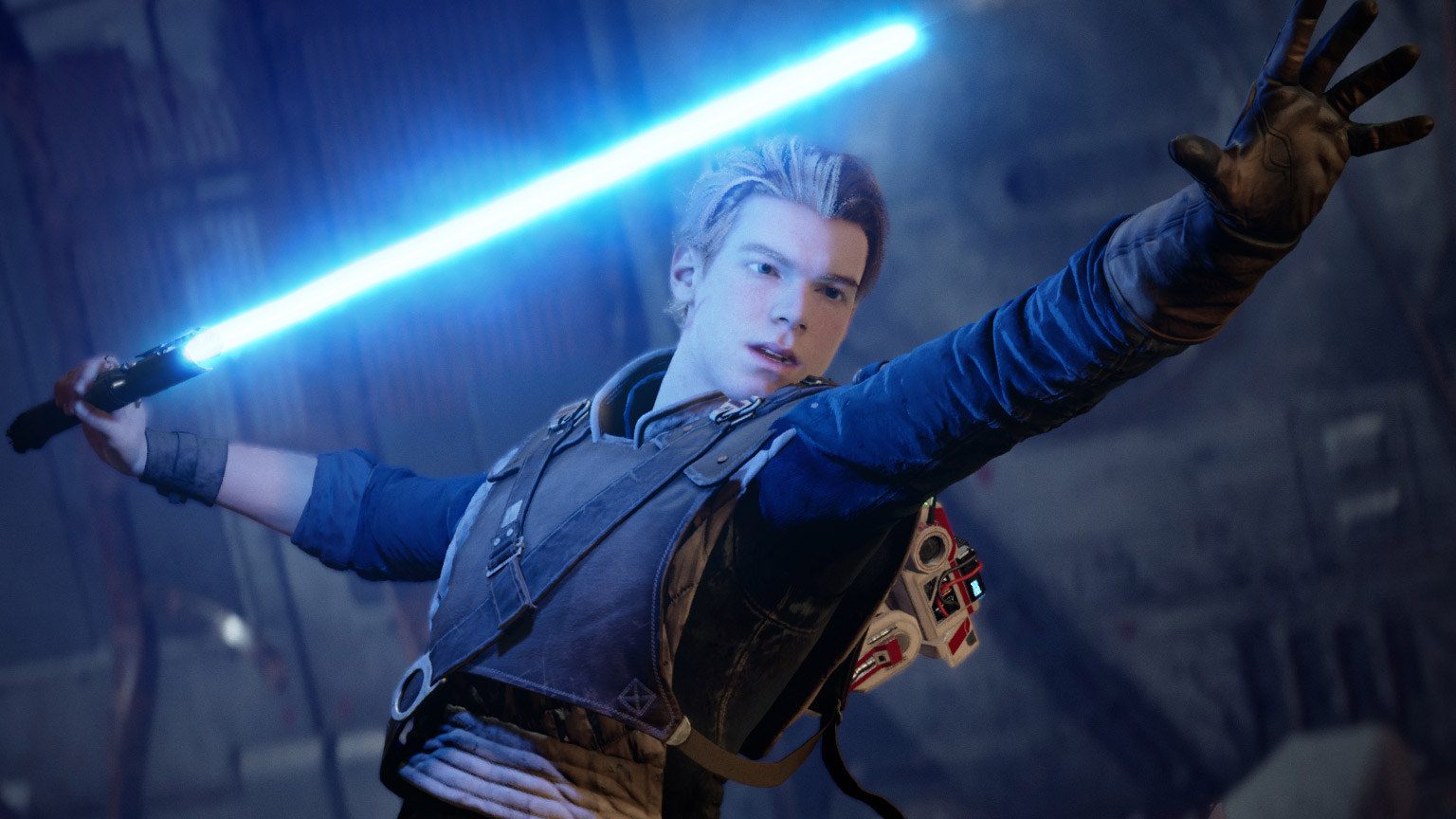 Finding out that EA was making a single player Star Wars game, I was rather happy. Then, finding out it was Respawn developing it, I was 100% on board. It's story may not be the best, but that's not to say I wasn't a fan. Even the weakest Star Wars story still entertains me. The reason I loved Star Wars Jedi: Fallen Order so much was the combat. With every new ability I learned, the game opened up more. New areas became reachable, stronger enemies became weaker, and I felt more connected to the force with every new move. Using Force Grab to pull a Stormtrooper towards me, then slashing him with my double-ended lightsaber as I sent a blaster beam back towards another enemy was liberating. Fighting the Second Sister, bringing down an AT-ST, and befriending my favourite droid (apart from R2-D2, obvs) made the experience better. And that penultimate meeting with a rather popular character from the Star Wars saga was the icing on the cake.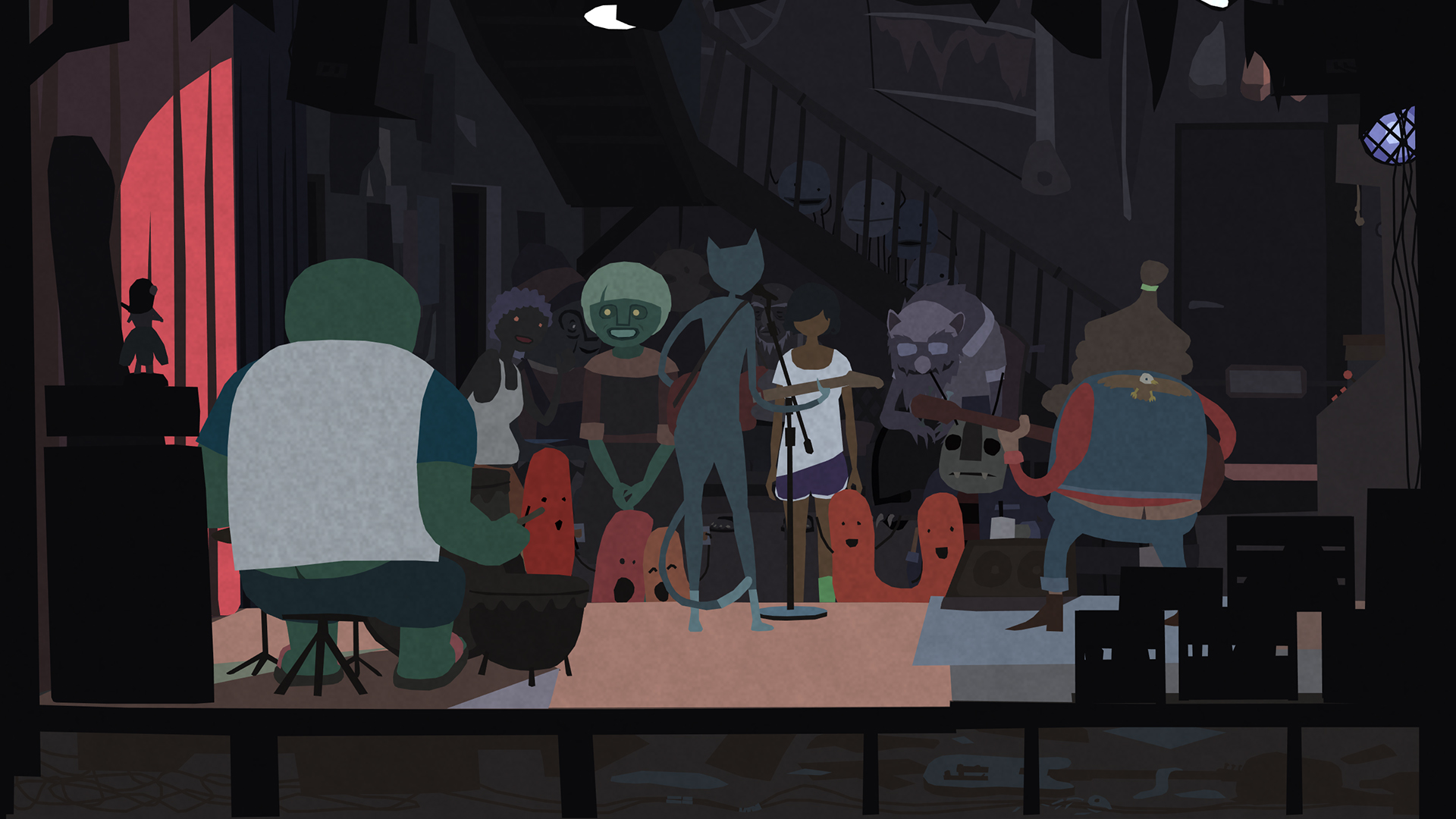 Whilst not making a huge impact on the gaming community, Mutazione is an exceptional game that tells a moving story of a community piecing itself back together after a terrible event. You play as 15-year old Kai who's visiting her ill grandfather, but along the way you meet the people who live in Mutazione. There's plenty of drama, including blossoming love, secret pregnancies, and teenage angst, and learning about the lives of every person brings the emotions to the forefront. I grew to love the inhabitants and their strange ways, and I honestly didn't want it to end. It has some fantastic music, poignant moments, and a world that ends up feeling like home.
I would never have expected a Yooka-Laylee game to be in my top 10 games of the year, but here we are. I firmly believe this is good enough to rival some of the best platformers of the decade, and it's down to a number of reasons. The gameplay is so satisfying. Simple jumps and slides make up the basis of the controls, but the implementation of how both Yooka and Laylee work in tandem adds to the ease of movement regardless of the levels. Speaking of level design, they're put together so beautifully, featuring familiar tropes like moving platforms and swinging vines, but they all work so well together. A lot of the levels also have two versions, mixing them up to add threats such as strong winds, swarms of enemies, and platforms covered in ice. And then there's the 3D world you explore between levels that is filed with plenty of secrets, fantastic humour, and lots of fun puzzles to solve.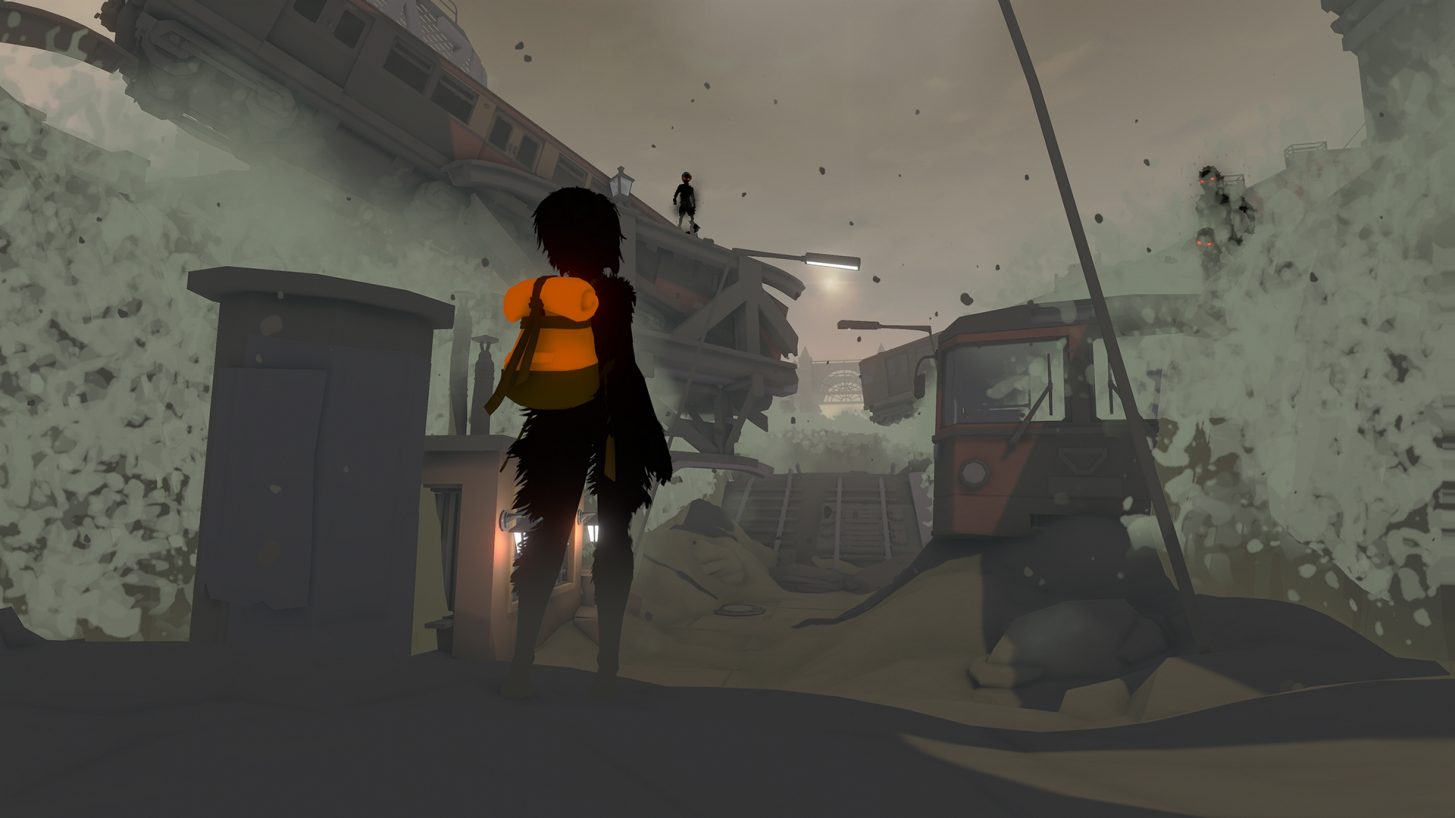 Sea of Solitude was always going to be in this list somewhere. I knew even before playing it. Perhaps the moment that it hit me how special this game was happened when I went to London to speak with the game's developer, Connie Geppert. She told me the story behind the game, going into great detail about her relationship and how it led to the powerful tale of one girl's journey through a world filled with monsters. Depression is a horrid thing, and bad mental health can be so debilitating. Telling a story filled with metaphors for lots of different personal hardships was always going to be a tricky thing to tackle, but Sea of Solitude does it effortlessly. I felt a great attachment to it, and even now I'm so grateful I got to play it. It's a fundamental tale filled with such a rawness, with gameplay that compliments the story so graciously.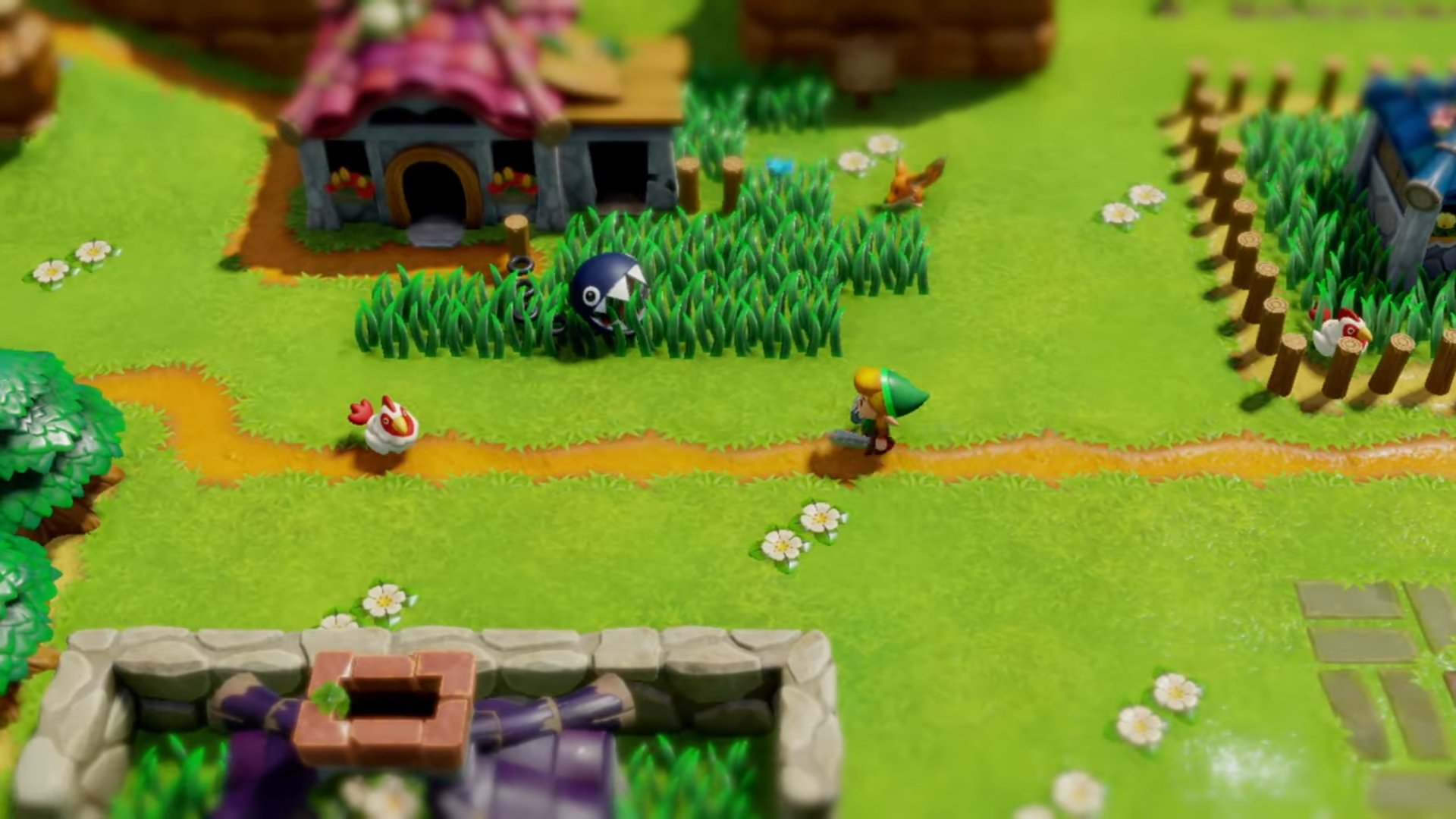 I remember the original game so well. I played it on the Gameboy when it came out, and never imagined we'd see it remade so faithfully, but Nintendo did, and they did it a great service. The Legend of Zelda: Link's Awakening is incredibly vibrant, filled with bold and bright colours, quirky characters, and plenty for the Nintie fan to fall in love with. As difficult as it is, I enjoyed looking through walkthroughs to find how certain puzzles were solved, especially the Trading quest that takes pretty much the whole game to solve. The world of Hyrule is filled with wonder, and the dungeons provided one hell of a challenge, but with the aid of my wife scouring the internet for help, I had a great time escaping to one of Nintendo's most famous games once again, albeit 26 years later.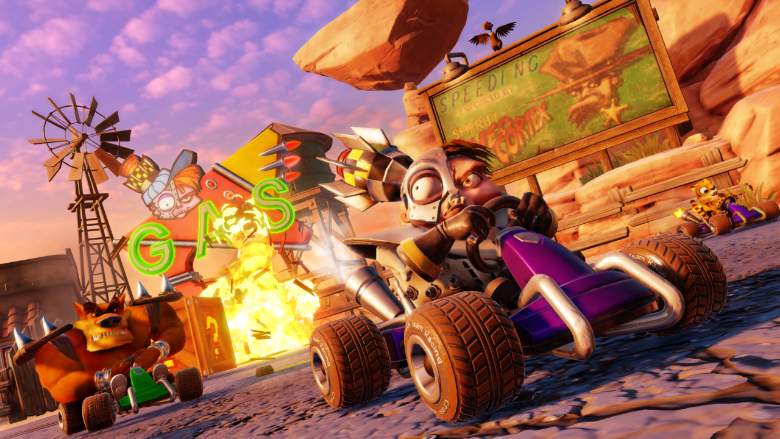 As I write this, it was only last night that I played Crash Team Racing Nitro-Fueled. It's one of two games in this list I've returned to almost every week to play, and I adore it so much. From the satisfying boost mechanic to the fantastic courses, CTR is a glorious arcade racer. Every month there's been new stuff added to it, from new Karts and characters to new challenges and courses, Beenox has constantly added to the base game, something Nintendo should be doing with Mario Kart 8 Deluxe. Even the news report from Chick and Stew features with every new update, meaning a new cutscene is created just to announce the new features. A lot of care has been put into Crash Team Racing Nitro-Fueled, and I for one am hugely grateful to Beenox for making such a great racer.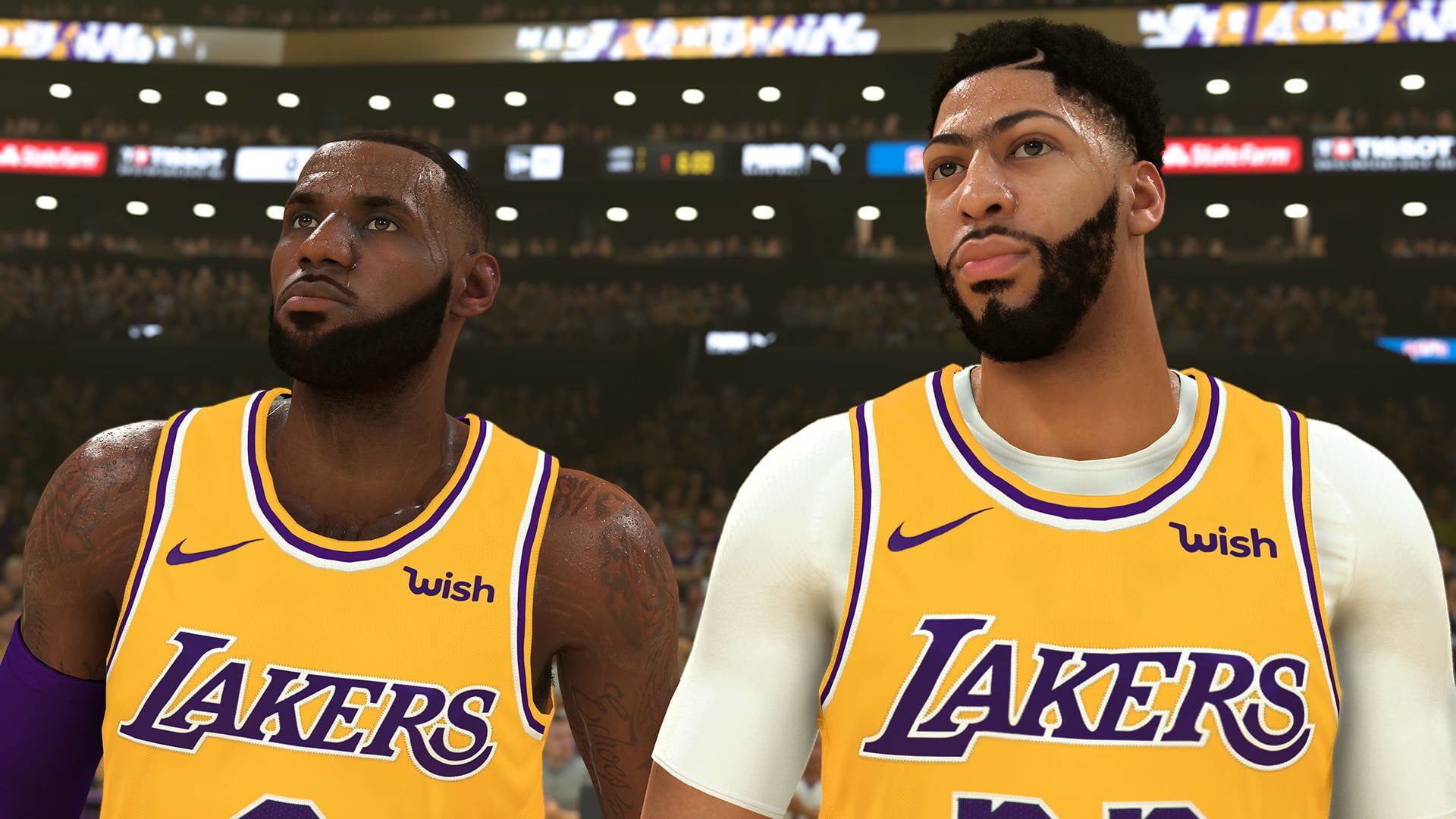 There hasn't been another game this year I've played as much as NBA 2K20. I absolutely adore it, and have spent far too much time and money building my team in MyTeam, and I don't regret any of it. The gameplay is smooth, and filled with nuances that highlight each player's style, allowing you to use Harden's stepback and Lebron's fadeaway to perfection. The story is easily one of the finest of the series, and the MyCareer that follows features the same kind of content that continues to pull me back in. VC is much easier to earn, meaning the grind isn't as much of a chore, even if it still takes ages to get into a game of street basketball. For me, though, MyTeam is the MVP. 2K Sports are constantly giving out Locker Codes that have given me some great players like a Diamond Earl Munroe and a Ruby Allen Iverson, along with thousands of MT and plenty of Tokens. There's still plenty of the NBA season left to go, and I will get a 95 rating Jaylen Brown if it kills me.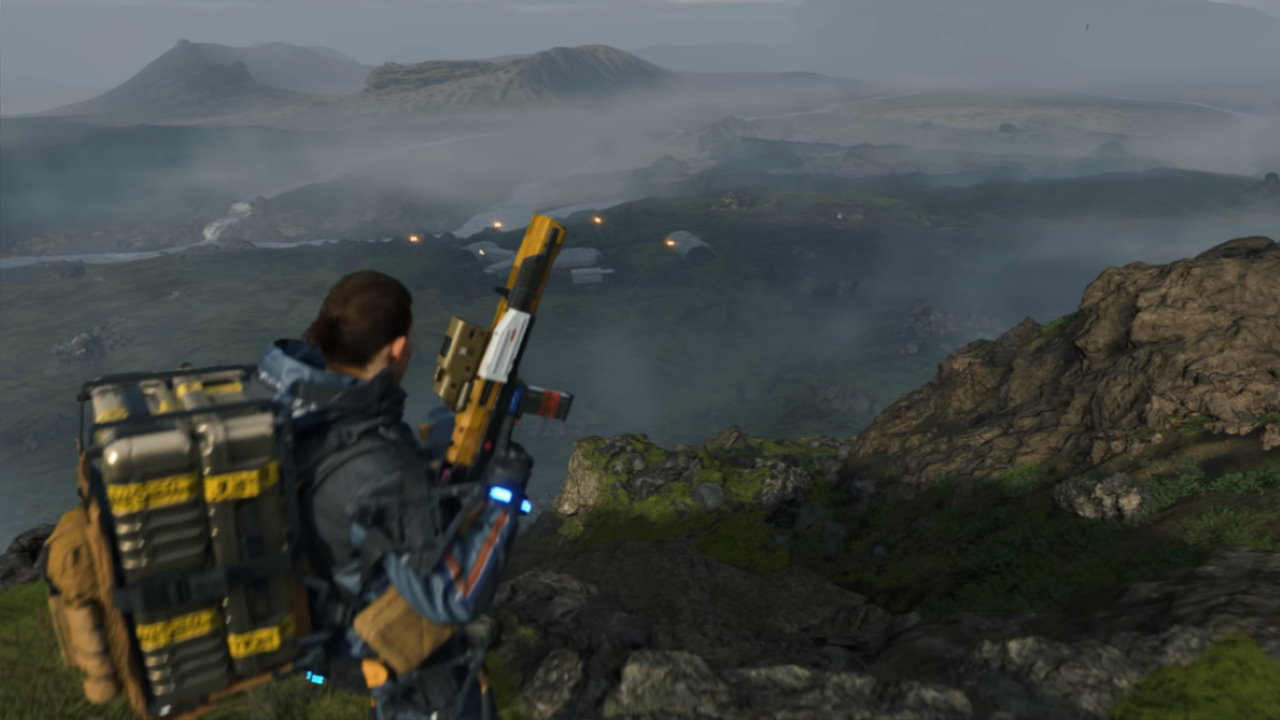 I never expected Death Stranding to be out this year, but what a great surprise it was to find out we'd be getting to play it before the year was out. I spent hours frustrated by it, and some of the dialogue is awful, but I bloody love Death Stranding. Travelling across a broken America alone, and doing whatever I needed to do to survive was cathartic. The stories I saw unfold, such as Mama's pregnancy, Cliff's sadness, and Fragile's redemption, made me feel a profound connection to Death Stranding, but my biggest affinity was with BB. Although it was Sam's journey, it was also mine. Every time she was scared, every time she laughed, and every moment I spent protecting her made me grow closer. The game's final moments moved me greatly. I never doubted Kojima for a second, and I'm so thankful to everyone at Kojima Productions and the entire cast for giving me such an incredible experience.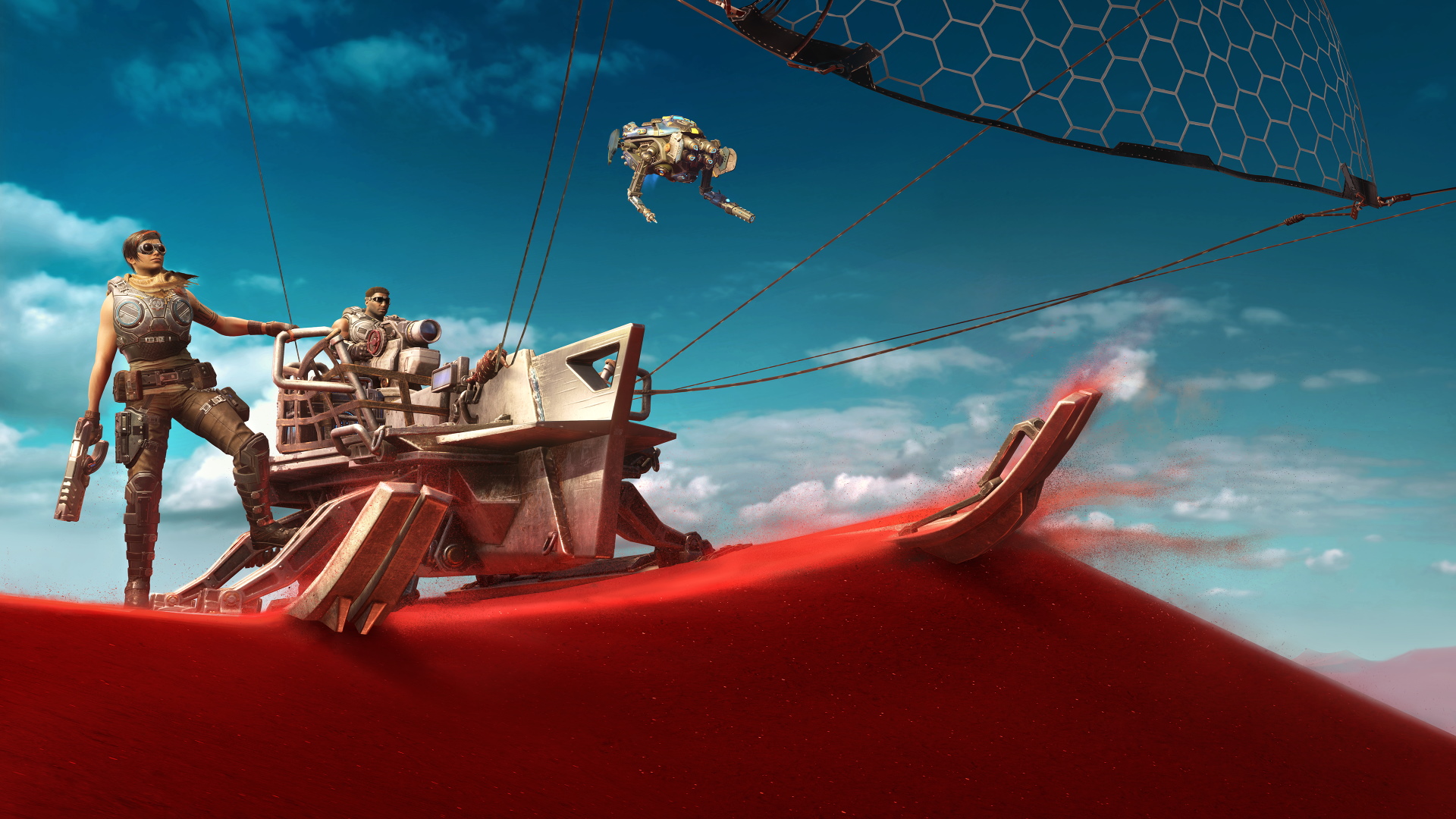 The Gears of War series is easily one of my favourites. Whilst the first three games focused on Marcus Fenix's story, this new era is all about Kait. She's a warrior suffering from an unwanted connection to the evil that plagues the world, and Gears 5 advances her story far beyond the beginnings seen in Gears of War 4. The Coalition has managed to find a perfect balance between plot and gameplay, bringing everything we love about its run-and-gun style whilst creating a story that is both moving and enjoyable. The battle in the theatre, the redemption of Fahz, saving the train at the end of Act III, and the huge decision of who to save on New Ephyra are just some of the fantastic moments from Gears 5. Whilst Marcus is still important to Gears, it's all about Kait and Delta, and knowing when to let go of the past whilst still embracing it is something The Coalition has done so well.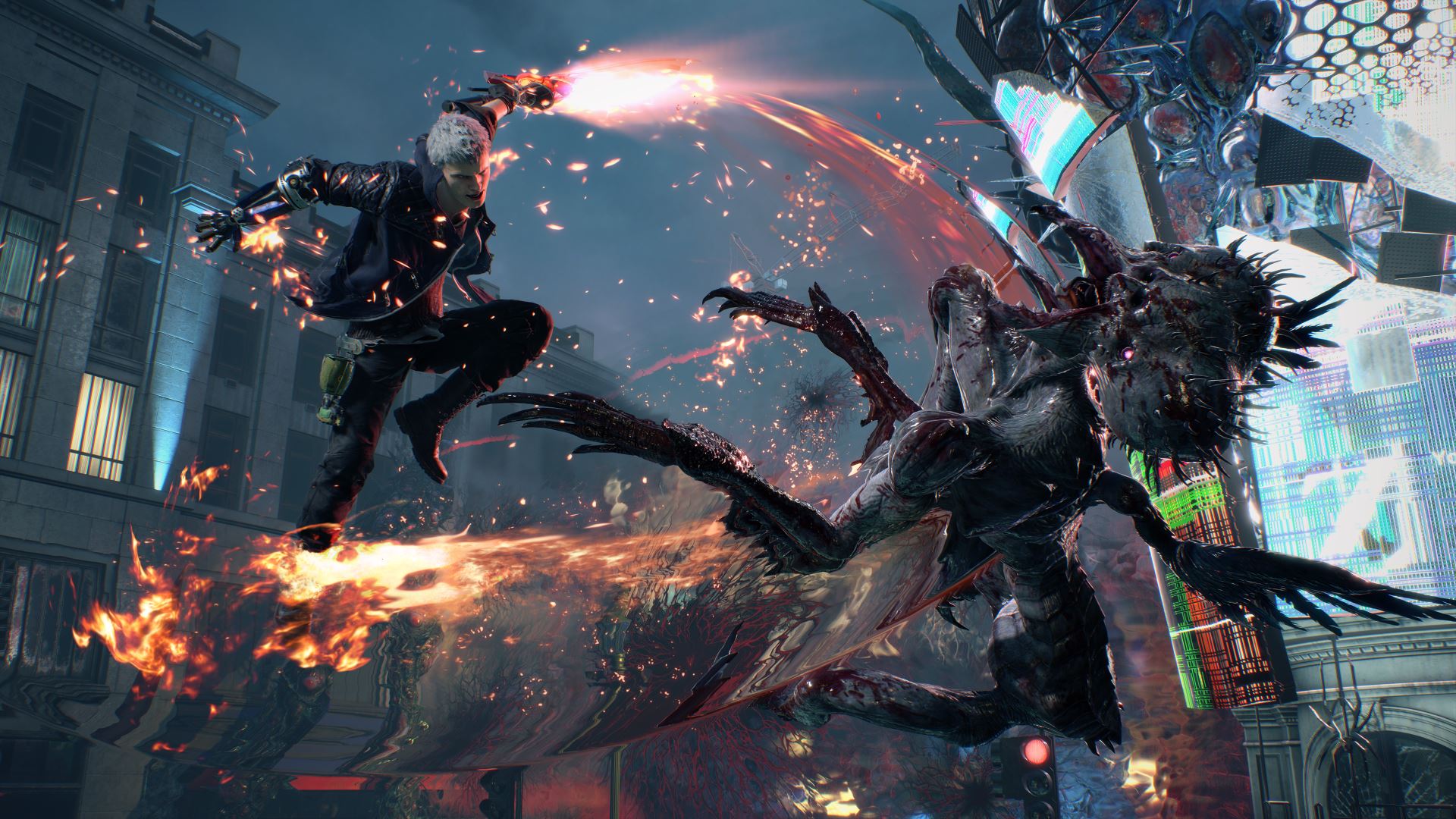 Not in a million years would I have thought a Devil May Cry game would be at the number one spot in my GOTY lists. Not because I dislike the series, but the only game that came close to being one of my favourite games of the year was Ninja Theory's DmC: Devil May Cry. Everything about Devil May Cry 5 knocked my fucking socks off. The gameplay is euphoric, constantly bettering itself with every new mechanic. The motorbike Dante uses, or Nero's evolving Glove provided plenty of balls-to-the-wall, cool as hell fighting moments that I lost count. Then you have V, who never lifts his fingers, but using his panther, eagle, and golem to reign havoc down on the countless demons you encounter made it so damn satisfying. The environments were expertly crafted, the characters were a lot of fun, and the cutscenes were the best of the year. I laughed a lot, and I spent so much of the time feeling exhilarated and full of awe as each new level pushed me to use every move in my arsenal to beat the shit out of the evil creatures that just wouldn't stop coming.