Rockstar Game has revealed details of the latest Red Dead Online update, and this one has a Valentine's Day theme, courtesy of a new Madam Nazar Lover's collection. Simply send her the Chocolate Daisy, Yellow Gold Diamond Ring and the Two of Cups Tarot Card. You will then be handsomely rewarded for your troubles. In addition, there are also plenty of other bonuses up for grabs.
For starters, there are some Specialist Role XP bonuses to take advantage of. Have look below to see what you can take advantage of:
Moonshiner: 40% XP & Role XP boost on all Sales, Moonshine Story and Bootlegger Missions
Bounty Hunter: 40% XP & Role XP boost on Bounty Hunter Missions, including Legendary Bounties
Trader: 40% XP & Role XP boost on Sales and Resupply Missions, as well as making Stew in your camp
Collector: 40% XP & Role XP boost on sales of complete Collection sets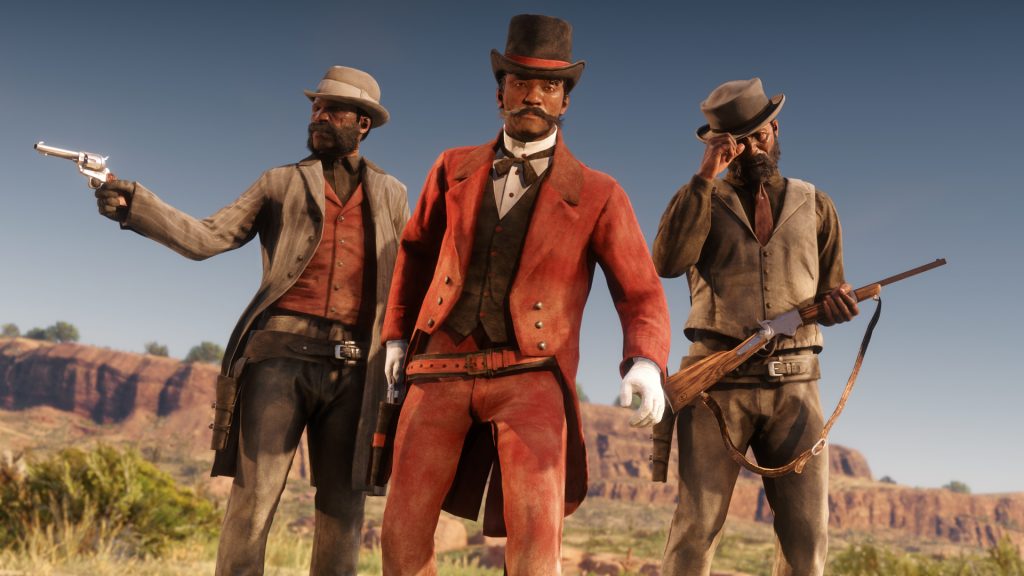 For those looking for a brand-new look, The Wheeler, Rawson & Co. catalogue has a selection of new wares available for purchase this week. Permanent additions include the Charleston and Reaves Top Hats and the men's Caugherty Shirt. Also if you missed out on the Morning Tail, Irwin and Eberhart Coats, plus the Furred and Woodland Gloves, they are now back in stock for a limited time only.
Finally, PlayStation Plus members will also receive 3 Free Mash Refills and Trader Resupplies this week. Additionally, those Red Dead Online players who connected their Social Club account with Twitch Prime will receive the Collector's Bag and Polished Copper Moonshine Still, both free of charge. If you've not already done, so click here to sign up.
Red Dead Online is out now on PC, PS4, Xbox One and Google Stadia.